Drive down I-80 in the middle and the western part of our country and you're seeing nothing but endless miles of farms and farmable land. However, motorists cruising down I-80 outside of Salt Lake City today are being met with something a bit out of the ordinary, a literal farm-to-table set up.
The culprits behind this agriculturally-themed pop up? Traeger Grills! The iconic grilling brand developed a miniature farm just off the eastbound side of I-80 of this scenic stretch of highway featuring the ultimate farm-to-table setup. This isn't just an ordinary picnic table and grill stand either. This unique setup has all of the makings of an epic farm-to-table cookout, complete with a chicken coop, barn, tractor, hay and soon-to-be farm-to-table ingredients for a delicious organic meal: a cow, pig, chickens and corn stalks.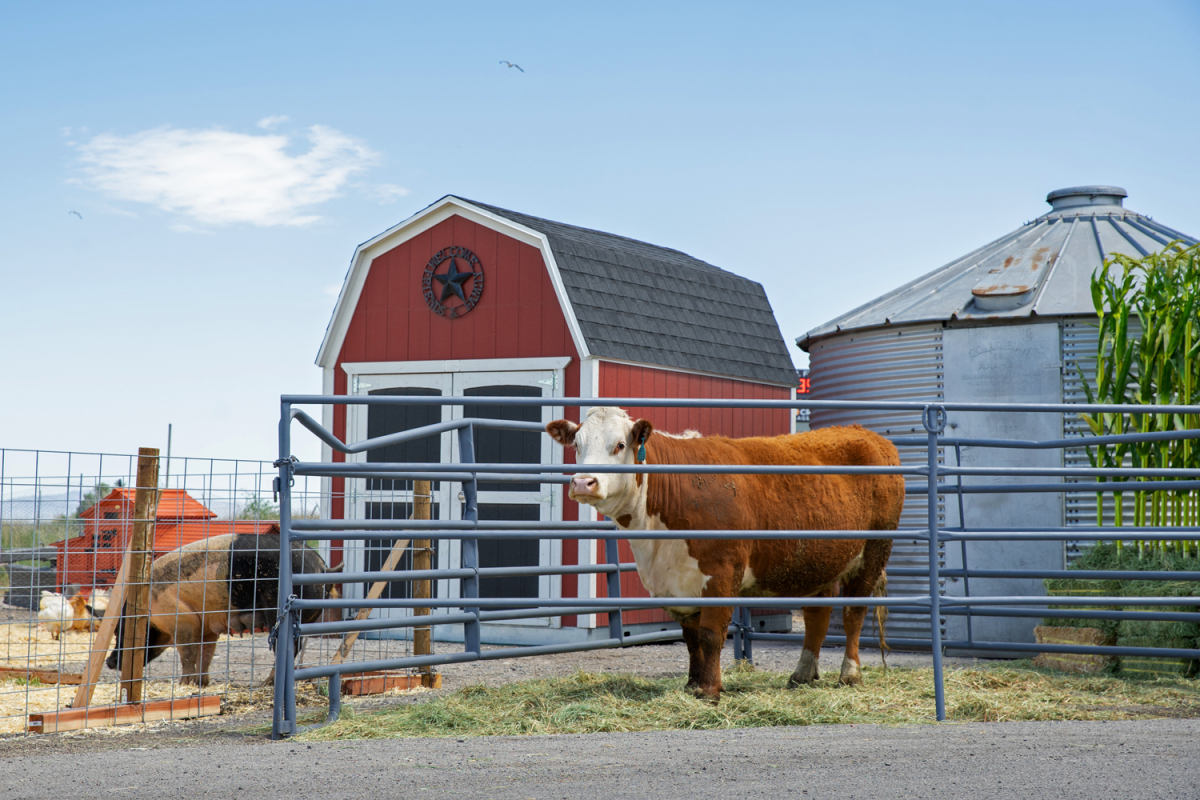 Similar to any roadside attraction, signs on the highway are alerting motorists to what is coming their way. As motorists get within a mile of the display, signs are curiously letting them know what is up ahead. Suddenly, a giant Traeger Grill billboard (or grill board as the company cheekily referred to it as) greets these lucky motorists. Underneath that signage is this can't-miss roadside farm setup.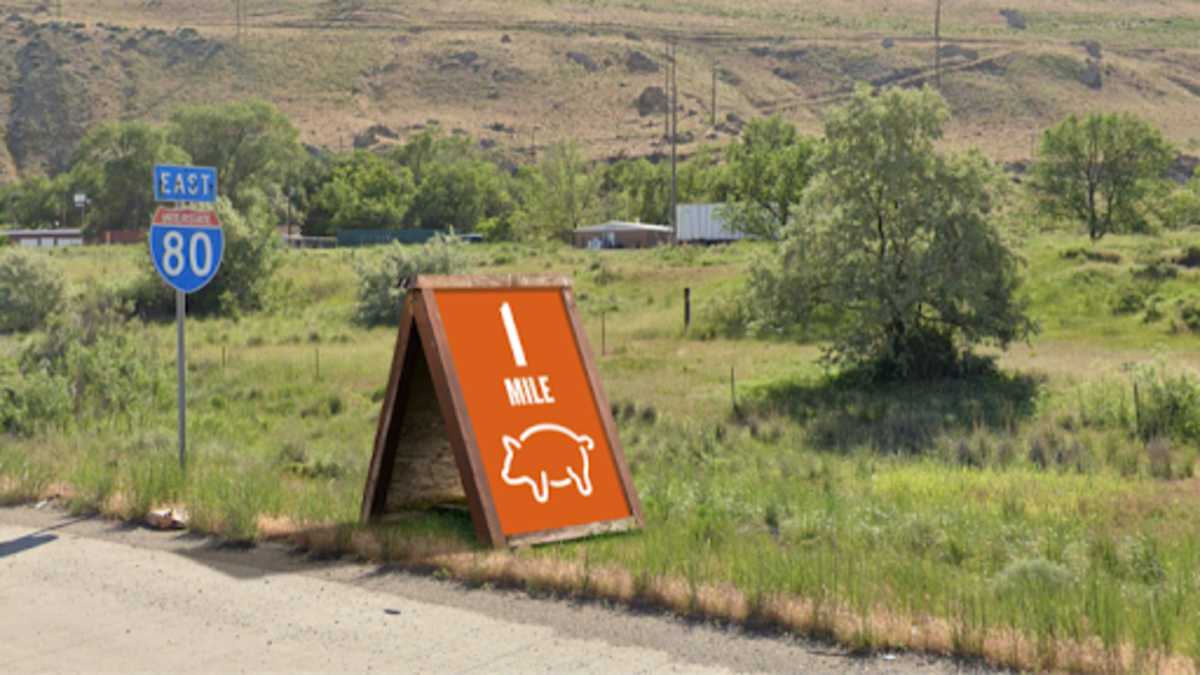 Currently this giant Traeger grill board sits lonely and empty.  But have no fear grill lovers, that's all about to change in this dynamic and unique installation. Each day, one of the delicious elements from the roadside farm will be removed and popped strategically into the billboard, nestled comfortably into the Traeger grill up above.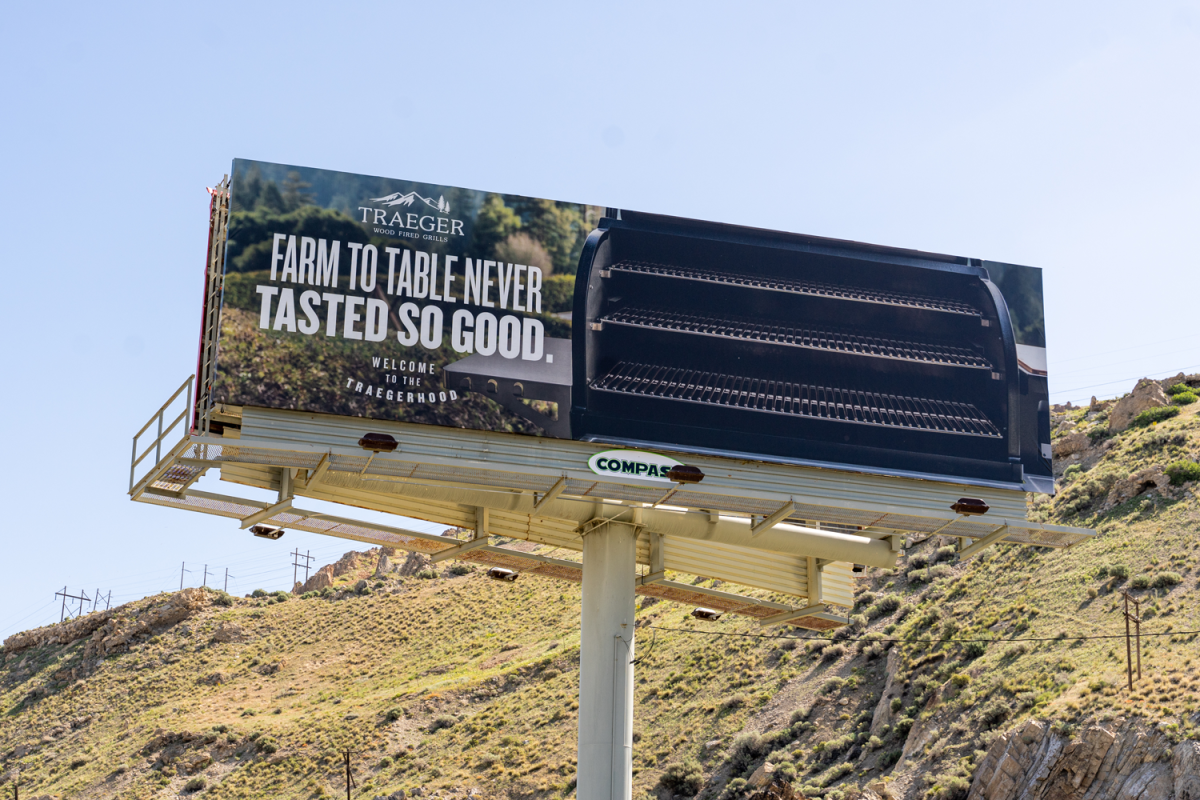 That's right. Each day, Traeger will remove an item from the roadside farm setup and place the corresponding image within this giant roadside grill board, until all of the farm-to-table elements — corn, pork, beef and poultry — are sitting pretty on the Traeger grill for all to see. Now that's what we call Farm-to-Traeger!
Why would Traeger go through all this trouble in a seemingly remote portion of Americana? Well, the brand is relying on the same dynamic marketing and product innovation that turned Traeger Grills into a household name among grilling aficionados, to communicate the superior benefits of utilizing all-natural, farm-to-table ingredients. The result? Showing once and for all that if you're serious about flavor, the tastiest journey from farm-to-table runs right through the Traegerhood.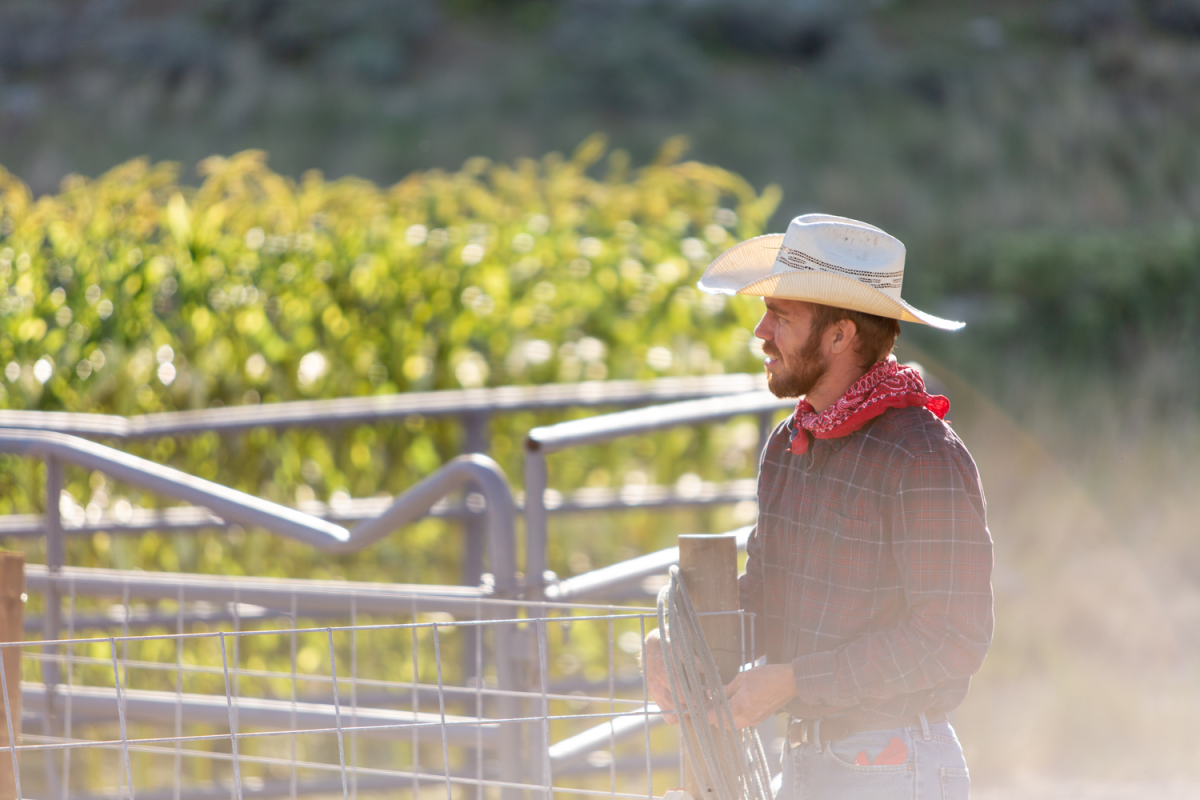 Heading that way this week? Share pictures of this cool set up on your preferred social platform using #FarmToTraeger and make sure you head over to Traegergrills.com to see what's cooking in the Traegerhood.
New to Traeger? Make sure you take their quiz to see which of their grills are right for you and follow the brand on social media (@traegergrills) to get inspired by others in this passionate community of grill lovers.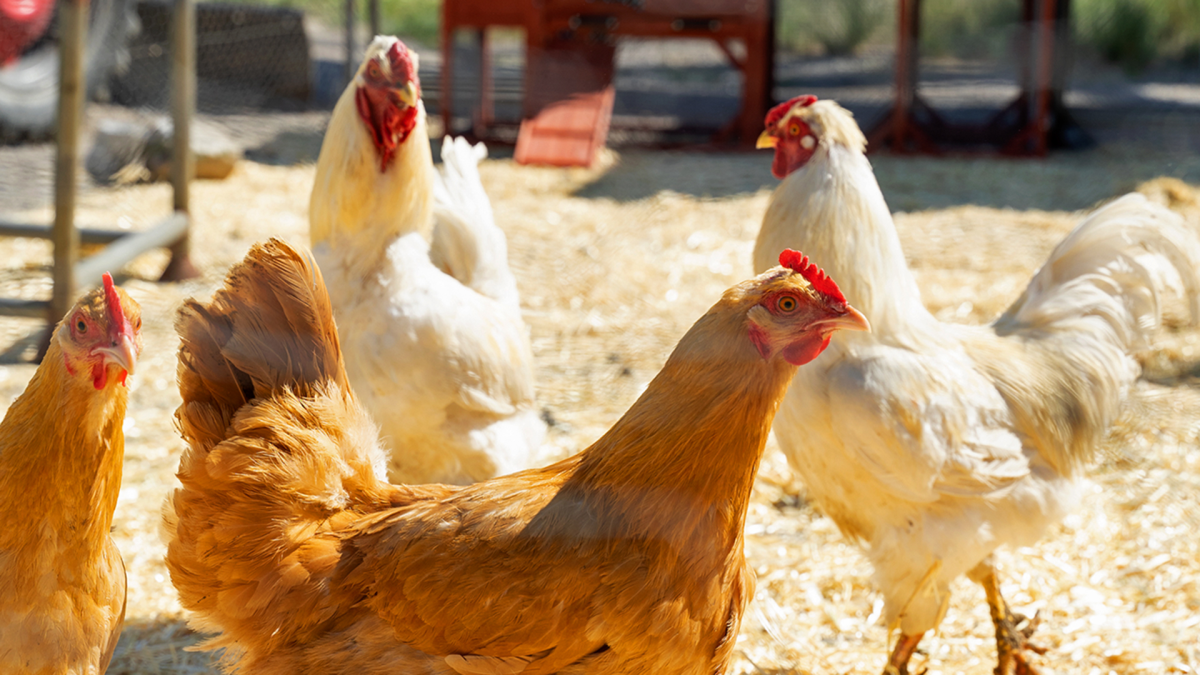 Looking for recipe inspiration? We got you covered! Here are some amazing farm-to-table themed recipes to enjoy in your own backyard this summer.
3-2-1 BBQ Baby Back Ribs
From the BBQ Diva herself, Danielle 'Diva Q' Bennett, come these easy as '1-2-3' ribs that will be the show-stopping, lip smacking centerpiece of your next barbecue. Get the recipe at TraegerGrills.com.

BBQ Brisket
What's more rewarding than enjoying a tender, well-smoked piece of brisket? One that you've made on your Traeger Grill of course! Sure, a properly cooked brisket can take 10 hours or longer, but in the end its all worth it. Get the recipe here.

Roasted Buffalo Wings
Sure, you've had your share of saucy, finger-licking buffalo style wings. But you haven't really had wings until you've had them cooked on a Traeger Grill. Feeling saucy? Get the recipe on TraegerGrills.com.

Grilled Street Corn
There's nothing more satisfying than the first bite of a fresh piece of corn. But it's time to kick your cob game up a notch with this cheesy, satisfying street-style corn recipe that will make you wonder if you'll ever eat corn on the cob the same way again. Get the mouthwatering recipe here.

For access to exclusive gear videos, celebrity interviews, and more, subscribe on YouTube!