Sport-specific gear isn't superfluous. The right running shorts, training tee, and lifting shoes can help you eke out a PR. They don't hinder your efforts. They all but disappear, taking away some of the discomfort when you're deep in the suck of a grueling session. You probably own some pieces you wear ad nauseam because the fit, material, and functionality check all those boxes. They just hit different. Ten Thousand took that sensibility into its newest launch: Fight Kit, which comprises shorts and a rash guard for combat sports.
"With the Fight Kit, we wanted to completely reimagine modern fight gear," says Ten Thousand co-founder Keith Nowak. "From concepting to prototype evaluation to wear testing, our team of MMA champs, UFC icons, and Brazilian Jiu-Jitsu blackbelts worked with us every step of the way, ensuring the Fight Kit not only meets their needs, but the needs of every combat sport athlete, regardless of their fighting style or skill level."
Some of those iconic fighters include Clark Gracie (World Master Black Belt and Pan-Am Jiu-Jitsu Champion), Dominick Cruz (two-time UFC Bantamweight Champion), Bobby Maximus (Brazilian Jiu-Jitsu World Champion), and Ian Butler (World Grappling Silver Medalist)—so, yeah, these threads have been put through the wringer. The athletes told designers about their biggest gripes with current apparel—what concessions they've made, what's a deal-breaker, and what will push modern fight gear in the right direction.
What's in Ten Thousand's New Fight Kit
The Fight Short is crafted using a rip-resistant shell fabric with four-way stretch. The interior trunk liner is a nylon-elastane blend with grippers along the waist and leg hems to keep the shorts from rolling and riding up. Deep side slits and a knit gusset lend added mobility—crucial for intense grappling sessions. And there's a new waistband with a double-lock drawcord system to further lock the shorts in place.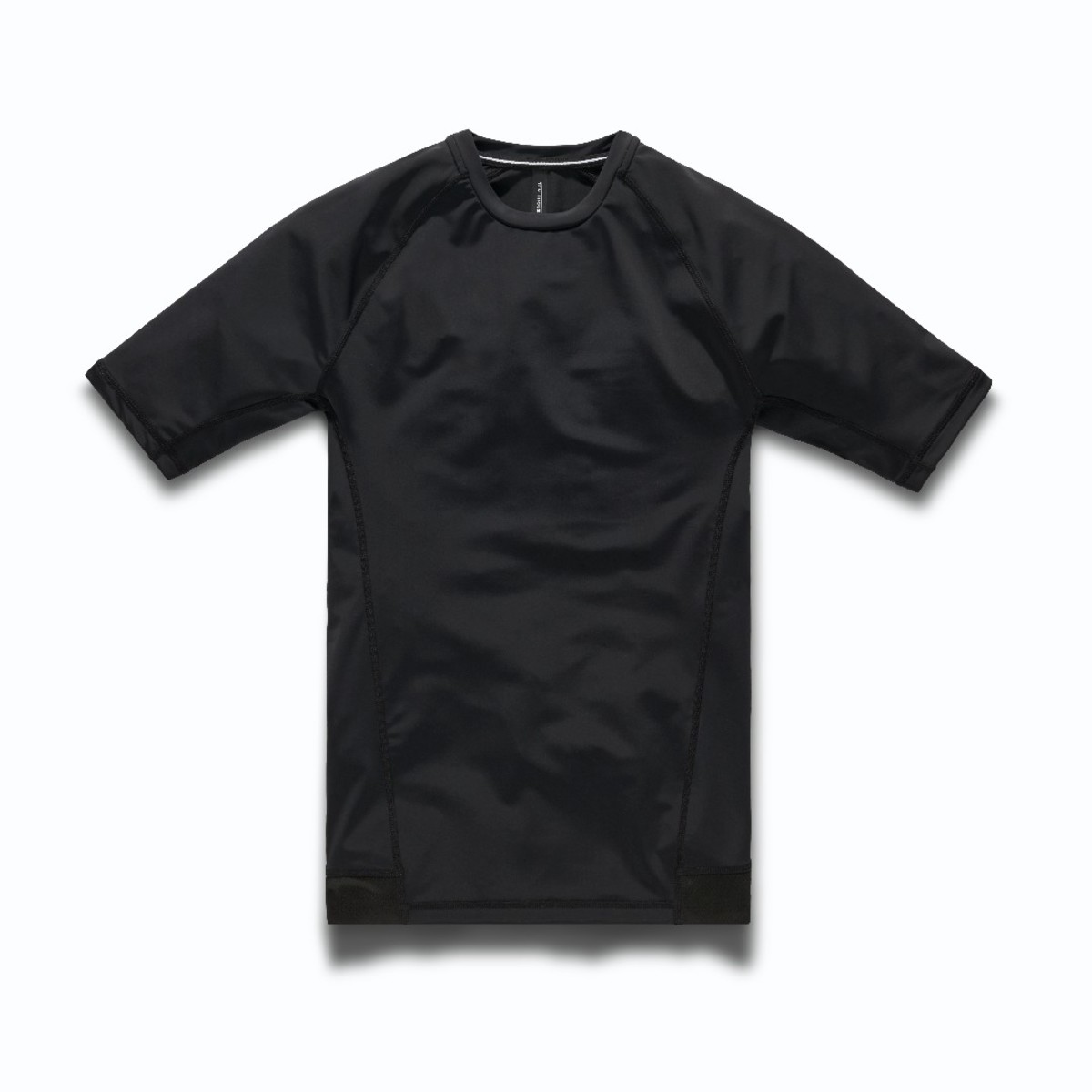 Similarly, the Fight Rash Guard is designed to be ultra-durable for the demands of sparring and rolling. It boasts an Italian-made warp knit fabric with four-way stretch that's quick to wick sweat. The shirt has a smooth feel and a tighter, next-to-skin fit to mitigate snags. Plus, reinforced flatlock seams mean it won't tear or disintegrate after repeated abuse. The same grippers on the shorts have been integrated on the hem of the shirt.
"In fighting, it's not about who's the biggest or strongest, it's about the intricacy of technique and attention to detail," Nowak says. "That's what separates the good from the great, and that's what separates our Fight Kit from other fight gear on the market. The Fight Short and Fight Rash Guard are comfortable enough for everyday training, but also have the high-performance features you need on fight night. They're practically indestructible, easy to move in, and supportive—and they look damn good, too."
Combat sports are arduous enough without having to pause mid-grind to adjust a waistband, or replace gear after a month of training. This kit is designed to go the distance, round after round. And with permanent anti-odor treatment on both, you'll have an easier time keeping your duds funk-free.
Shop the Fight Short, $72; tenthousand.cc 
Shop the Fight Rash Guard, $54; tenthousand.cc
For access to exclusive gear videos, celebrity interviews, and more, subscribe on YouTube!