We're talking about the. You've likely heard of the Big Green Egg from renowned pit masters and BBQ aficionados alike. Founded in 1974, it's certainly not the new kid on the block, but we're here to tell you about how this emerald beauty has drastically changed our outdoor grilling preferences, and why this cooker has endured over the years.
Methods like propane and wood pellet grills are undeniably convenient. But cooking over charcoal imparts smoky flavor and an irresistible char that just can't be beat (in our humble opinion). It's not without its downfalls, though. Charcoal grills are tough to get lit, messy, and getting precise temperatures for different foods is typically a harebrained task. These are just a few reasons why our old-school charcoal grill has been collecting rust for the better part of a decade. The Big Green Egg fixes these pain points and then some.
What the Big Green Egg Is and Why We Like It
The Big Green Egg is a kamado-style charcoal grill, which references its heavy-duty ceramic shell. The design helps it circulate and retain heat better than standard grills and cookers. It comes in several different sizes. We opted for the Large EGG—which weighs in at nearly 200 pounds, and is built like a tank—because we're big fans of feeding neighborhood friends and spreading the joy of epic BBQ. The Big Green Egg perches on the Nest+Handler, which rolls it with ease (even with one hand), and locks it in place with dual wheel locks. We kitted it out with solid Acacia Wood EGG Mates to accommodate cutting boards and exit trays. Overall, it's a very attractive setup.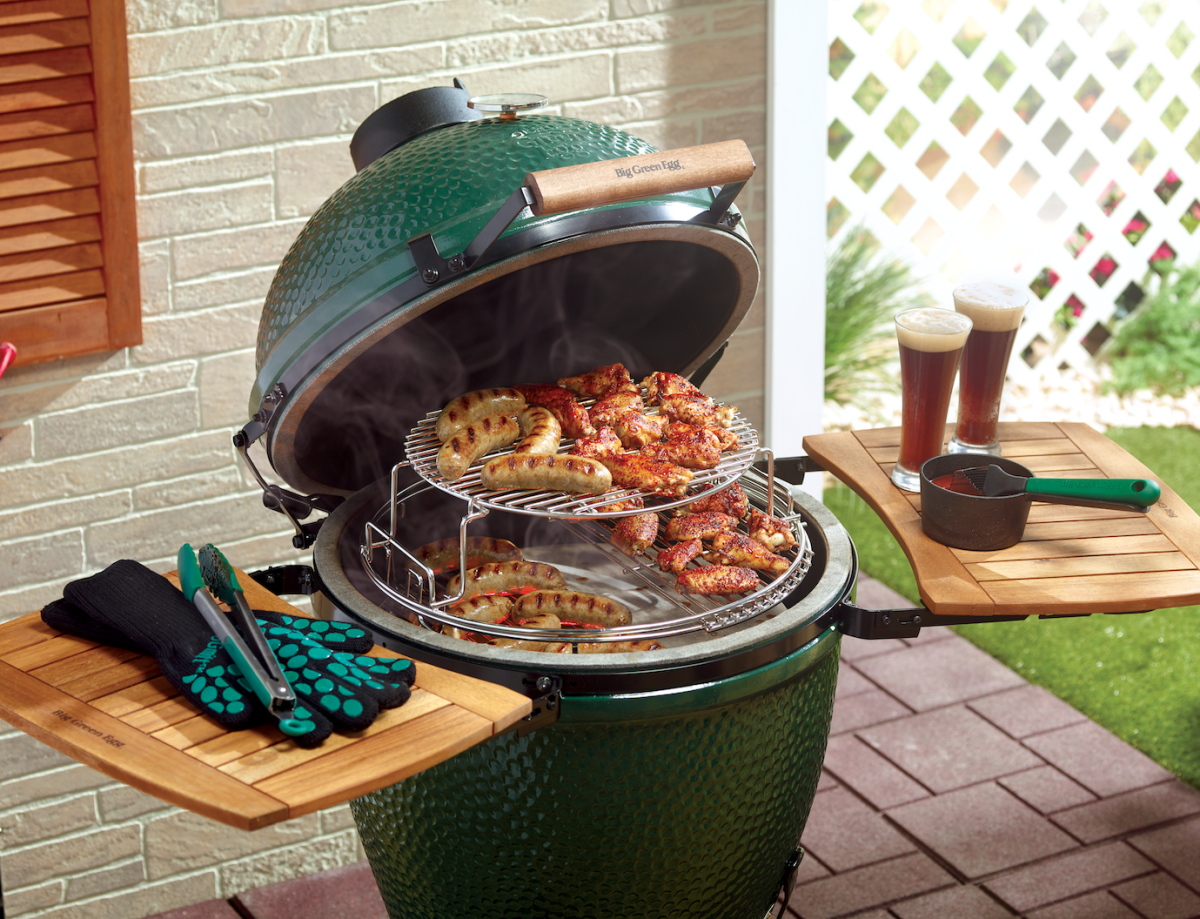 When it comes to prep and performance, the Big Green Egg is simple yet sophisticated. Most basic charcoal grills have one very rudimentary vent at the top, and the designed is pretty lackluster. But this behemoth's lower vent can be adjusted to be fully open, fully closed, mesh-screen ventilated, or any combination of the three. This ability to control airflow below the heat source—paired with the cast iron vent on top of the heat source—makes for easy control of temperature. It takes a couple of tries to really master the combo of flow from base to top, but after you get a feel for your EGG, it's easy yet accurate—something we've never experienced with charcoal before.
It's recommended you use the brand's lump charcoal and, truthfully, we don't think we'll cook with anything else. It really is that flavorful, not to mention it fires up easily and stays piping hot for hours. We also dabbled with the convEGGtor (which is ideal for indirect cooking) for foods we wanted a little more smoked, not overly charred—like asparagus, artichokes, and even a cast iron skillet full of olives.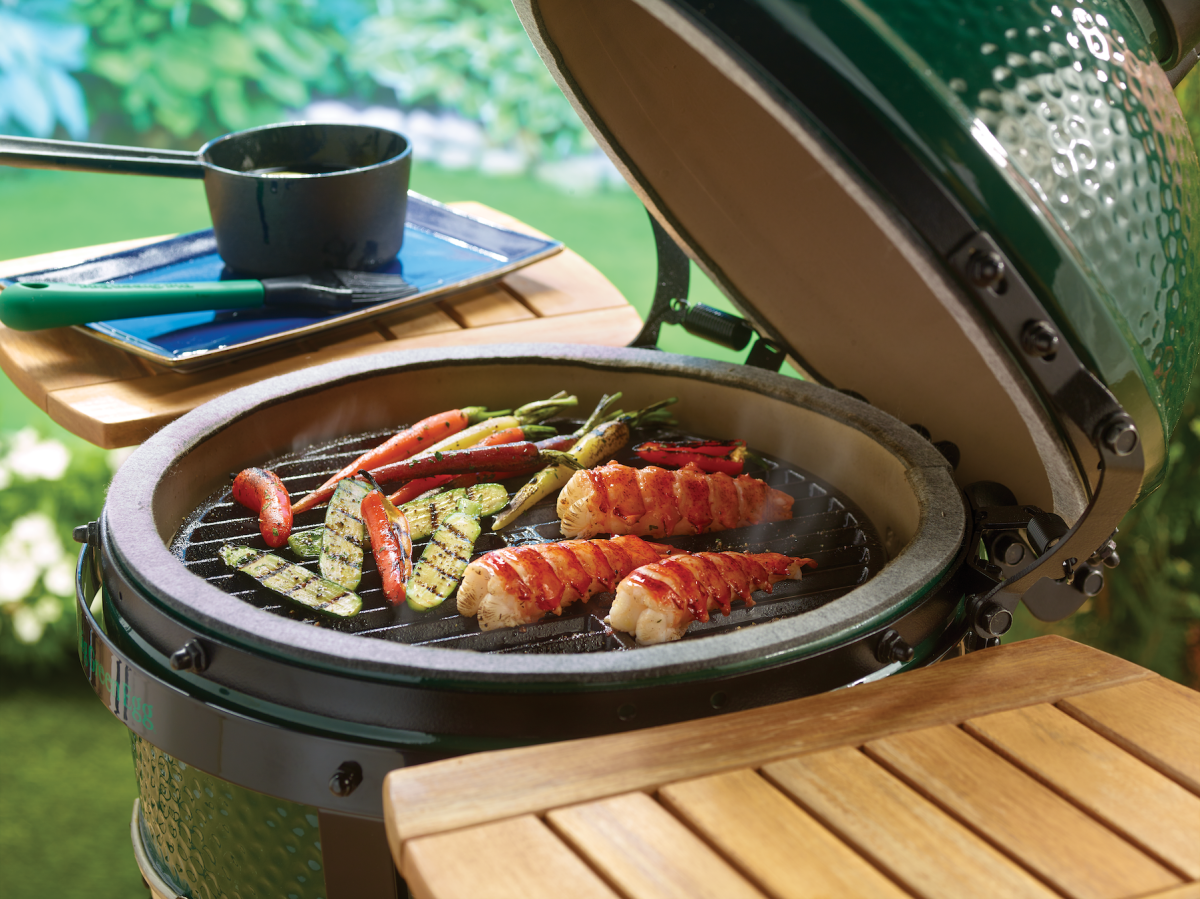 The outside temperature gauge is precise, and with the flip of a vent, you get your EGG as toasty or as mellow as you need. It's an excellent addition to your backyard cooking ensemble. Ours is seated right next to a wood-pellet grill and wood-fired pizza oven.
The Egg is all the talk of our outdoor get-togethers with friends and family—and it looks like it'll be this way for many years to come. From tritip to pork ribs, brisket to seafood, and burgers to brats, the Big Green Egg is the epitome of fine grilling. The only thing you need to decide is how big (or small) you want to go with your EGG.
[Prices Vary; biggreenegg.com]
For access to exclusive gear videos, celebrity interviews, and more, subscribe on YouTube!