Caffeine Kick: Mi Cafecito, the in-house espresso bar, will whip up a custom blend of local coffee beans.
[From $720 per night; nayaratentedcamp.com]
Africa's Wild Barrens Base: Hoanib Valley Camp, Namibia
To help you experience remote Africa (think rolling sand dunes, jagged mountains, rocky plains), this desert outpost provides a launching pad into the rugged Kaokoland territory. Track endangered rhinos, desert elephants, and giraffes before retiring to one of six canvas tents outfitted with furniture carved by native carpenters—the low-impact "camp" is a joint venture between an indigenous community organization and a wildlife foundation.
Roam Free: Visit with the nomadic Himba tribe, which has traversed this landscape for generations.
From roughly $1,200 per night; naturalselection.travel]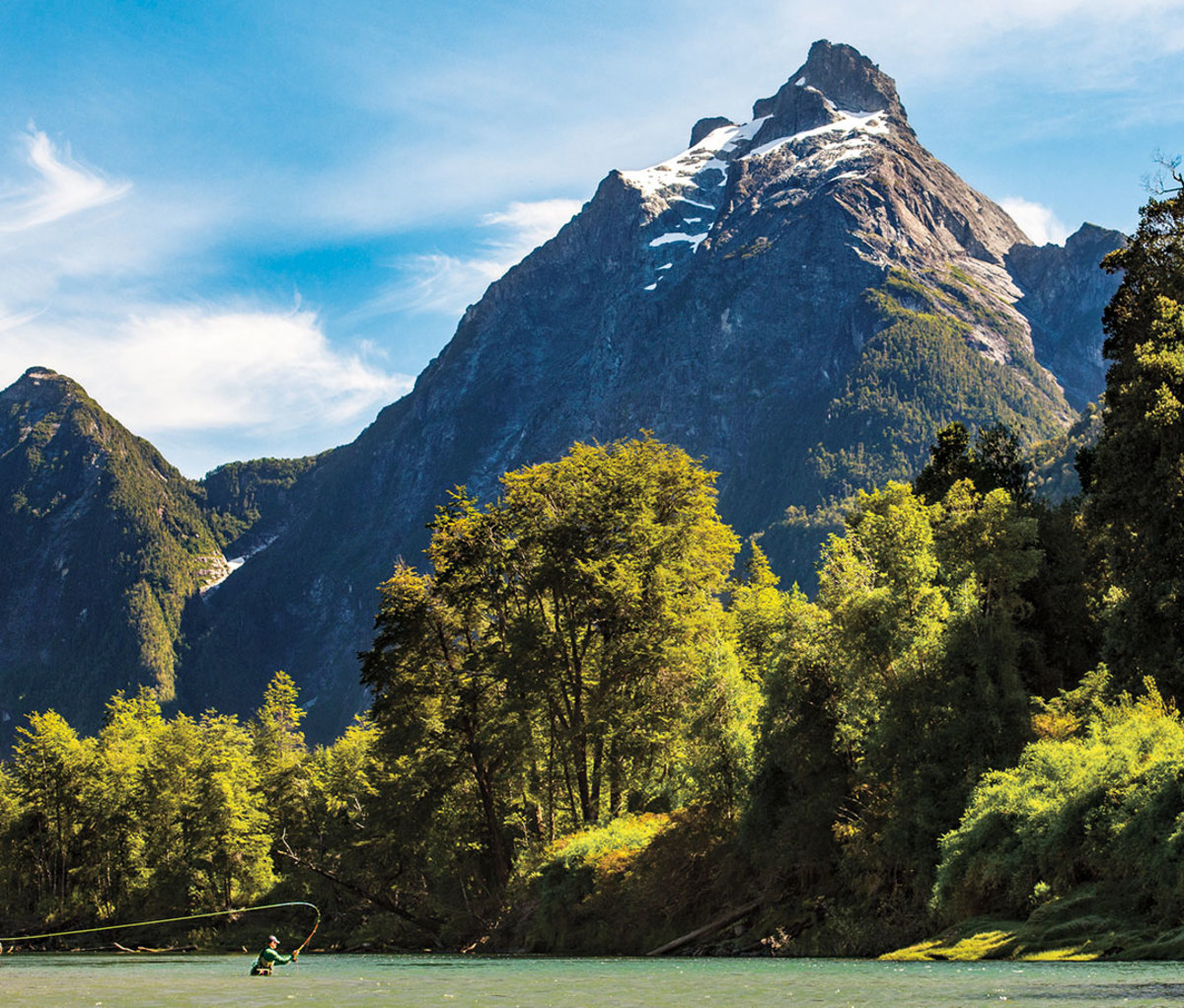 The Ultimate Adventure Retreat: Rio Palena Lodge, Chile
First off, there's no better place in South America to hook into a fat, wild brown trout. That's because the latest Eleven Experience lodge is set amid a unique confluence of rivers and lakes chockfull of huge fish. There's also world-class whitewater rafting on the Rio Futaleufú and mountain biking on an expanding trail network. Afterward, if you can leave the wood-fired hot tubs, the lodge will set up a traditional asado barbecue under the stars.