I had dismissed the news as clickbait, but here McConaughey is, Zooming in the same wood-paneled room that he appeared in on Colbert—except this evening, a tall, gold-fringed American flag stood behind his shoulder.
I ask, "So, you're really not going to run for Texas governor?"
"I said, I have no plans to," McConaughey replies, sipping.
"OK, so what about the White House?" I chuckle; McConaughey doesn't.
"Listen, I think everybody should at least entertain the idea. It's a form of actually defining your values: 'What if I was president of the whole world?' You're forced to consider your priorities."
Just hypothetically speaking, I say, what would his campaign slogan be?
"Ha, ha, ha. Oh, I get sent a lot of 'em. I love it. There was one I really liked: 'Make America All Right, All Right, All Right, Again.' That's a fun one."
"But for me…" he pauses a second. "It's 'Meet Me in the Middle—I Dare You.' " He held up his thumbs and fore-fingers, and mimicked reading the campaign slogan on a bumper sticker. It's the same type of social pragmatism that fills his book: When facing any crisis, I've found that a good plan is to first recognize the problem, then stabilize the situation, organize the response, then respond. (Folks, he's running.)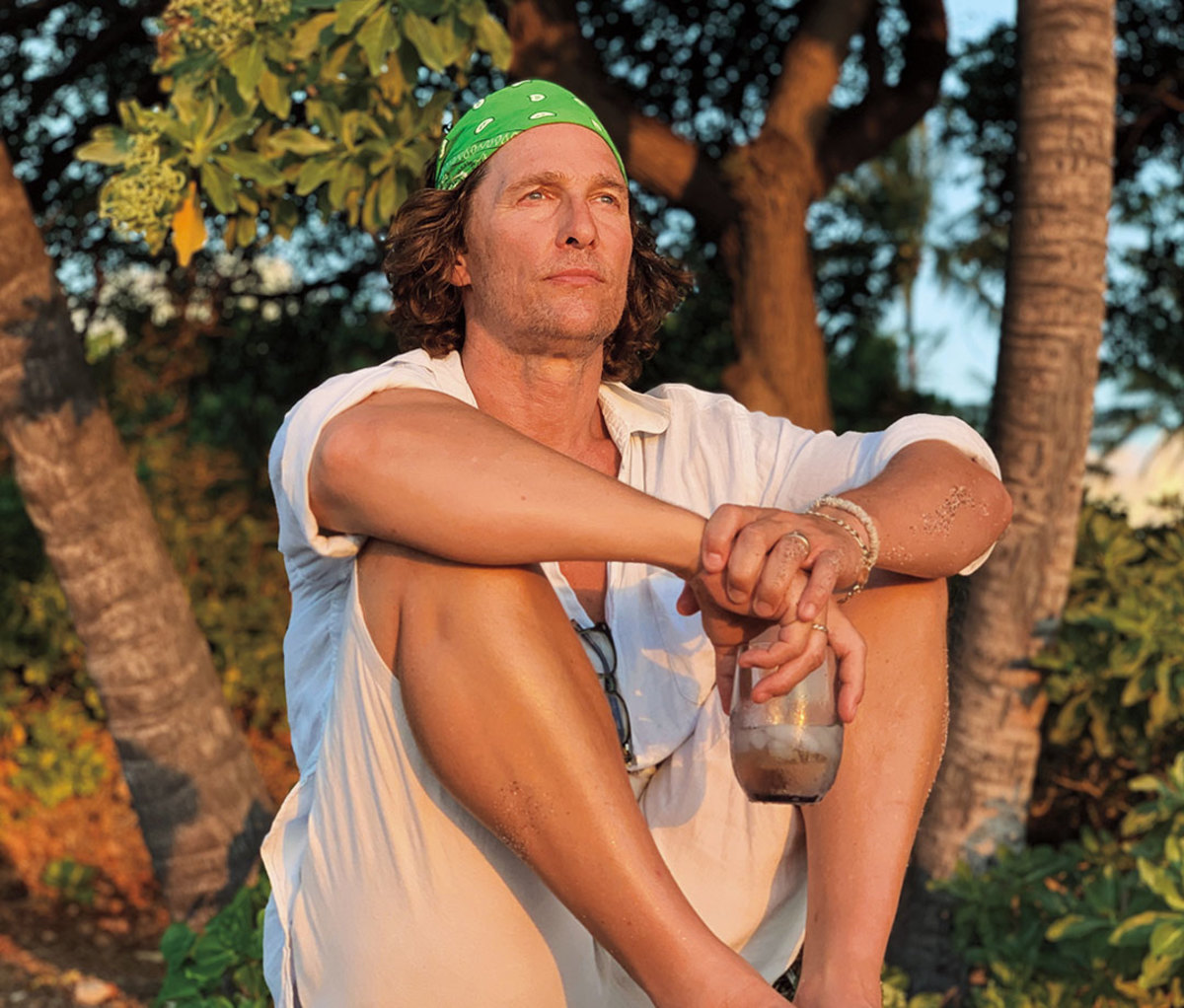 "You can't have unity without confrontation. And to have confrontation, you have to at least validate the other's position. We don't even do that. So I'd say, I'll meet you in the middle. I dare you. It's a challenge, a radical move. You come this way, I'll come your way. That's how democracy works."