tourismIn 2019, a record-setting 10.4 million tourists visited the Hawaiian Islands. While the economic benefit of that many visitors was certainly substantial, the environmental and cultural costs were equally significant. "For the last 50 years, the juggernaut of tourism in Hawaii rolled forward in a seemingly unstoppable way," explains John DeFriese, the recently appointed and first Native-Hawaiian born CEO of the Hawaiian Tourism Authority. "For those 50 years, we watched as foreign businesses and corporations benefitted while our natural environment, resources, and local culture suffered," DeFries explains. The truth is, long before COVID-19 did the impossible and stopped Hawaiian tourism, Hawaii was already in crisis.
Hawaii Is at a Crossroads
"As Hawaii became more and more dependent on tourism over the last 50 years, an enormous amount of inequity around who was benefitting from those tourists and where all that money was going created an unsustainable situation for the local residents and native population," DeFries says matter-of-factly. The cost of living skyrocketed. Real estate price soared. Meanwhile, local businesses were priced out and sold. Many local families couldn't afford to keep their homes and property. "Most concerning," DeFries says, "is that young people had to leave the islands in order to afford a house of their own or get a good job…we've been experiencing a major 'brain drain' of our best and brightest for years."
He's not wrong. "From 2017-2019, the population in Hawai'i decreased, in large part due to a high rate of net domestic outmigration," according to a 2019 report by the State of Hawaii's Department of Business, Economic Development and Tourism. "Of primary concern with respect to economic growth, these outmigrants are more likely to be young, educated workers, a phenomenon often referred to as 'brain drain.' " Meanwhile, the very things that make Hawaii such a popular global tourist destination—its beautiful natural environment, welcoming aloha spirit, and unique local culture—were also being consistently degraded as the islands became overwhelmed by hordes of tourists.
Then, on March 26, 2020, the impossible happened. Due to the COVID-19 global pandemic, Hawaii shut down. The flights stopped coming. So did the ships. Waikiki, one of the busiest beaches in the world, was empty. For the locals, unemployment rose sharply, but so did their general quality of life. They were able to visit the beaches they grew up on that had been overrun by tourists, and surf the waves with just their friends. They had more time to spend with their families, their favorite hiking trails were empty, and traffic all but disappeared. For the natural environment, the regeneration was remarkable and rapid. Fish returned to the bays and reefs, baby turtle tracks could be seen on the deserted beaches, coral started to rebound, and forests across the islands were alive with birds and other wildlife.
Making a Plan for the Future
Now, over a year after the shutdown, Hawaii's tourist based economy is still in relative freefall, but there isn't a single local resident or native Hawaiian who wants it to go back to the way it was before COVID-19. As tourists do start to trickle back in, armed with QR codes proving negative COVID tests and enticed by cheap flights, there's a growing sentiment throughout the islands that Hawaii has been given a second chance. A chance to do things differently and maybe, just maybe, diversify their economy and move the tourism industry away from the greed-fueled, extractive, environmentally destructive, volume-based model of the last 50 years—toward a more value-focused model that connects visitors to locals, supports native communities, celebrates traditional Hawaiian culture and agriculture, and regenerates the local environment and natural resources.
Lofty goals, to be sure, and they certainly can't do it alone. "We need to not only educate our local communities and governments on different ways they can engage with and benefit from the tourism industry," explains DeFries, "but we also need to educate our visitors and help them realize just how important where and how they spend their dollars are for Hawaii."
When it comes to visiting Hawaii, there's nothing sustainable about the long-haul flight it takes to get there, so calling this type of tourism sustainable doesn't make any sense. It can, however, be regenerative. Helping the local environment, communities, and economy to be better off than before.
Changing the Way People Visit the Islands
Hawaiians have a word for this type of proactive, caring, mutually beneficial, and environmentally sensitive mindset: malama. Similar to aloha, malama encompasses more than one meaning, including to take care of, tend to, care for, preserve, and protect. If you say it twice (reduplication), it means enlightenment. "What we're trying to do with the idea of malama," says Defries, "is combine that sentiment of caring for, preserving, and protecting Hawaii with the welcoming spirit and love of aloha…it's all about sharing our aloha, but with malama."
As visitors, the best way to do this is by making sure to stay, eat, drink, shop, and buy local as much as possible. From surf schools to hotels, adventure tours, restaurants and groceries, do some pre-trip research and make sure the places you're spending money are locally owned, employ local people, and help keep those important and hard-earned dollars in Hawaii. Be part of the solution and become a conscious, regenerative-minded traveler.
In an effort to help Hawaii change its relationship with tourists and educate future visitors, we've compiled the following list of locally owned and operated hotels, restaurants, surf schools, and adventure tours in Hawaii. These are the places and people that are spearheading the value based, locally centric, regenerative tourism movement in the islands. It's by no means all-inclusive, not even close, but it's a start.
1. Hotel Wailea, Maui
The first and only Relais & Châteaux property in Hawaii, Hotel Wailea offers visitors a beautiful combination of ultra-private elegance infused with island luxury. It's independently owned and operated by Private Label Collection, a full-service luxury hospitality management company based in Hawaii and founded by Honolulu native Jonathan McManus. The hotel is an intimate adults-only escape with 72 oversized suites and a stylish, recently renovated pool area overlooking three different Hawaiian islands with residential-style cabanas and an apothecary pool bar. An ideal island escape for couples, Hotel Wailea boasts an unprecedented level of intimacy, privacy, and exclusivity in Hawaii. Personalized guest programming is tailored to couples and centered on unique local experiences that embody adventure, romance, and laid-back luxury. Hotel Wailea's continually evolving culinary program boasts a unique take on seasonal dining with a focus on traditional Hawaiian staples and Maui-grown ingredients, including produce from the hotel's own organic garden.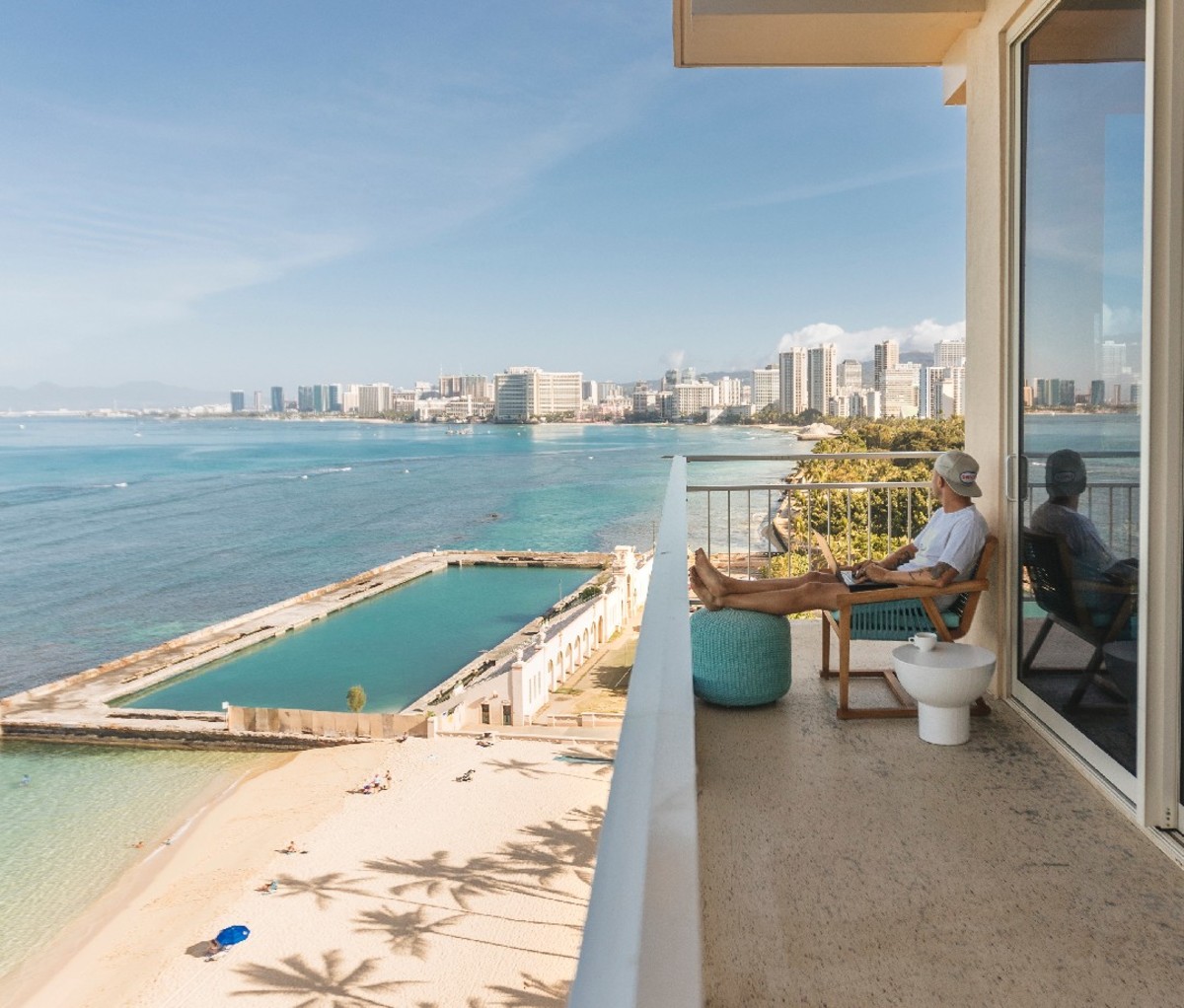 2. Kaimana Beach Hotel, Waikiki, Oahu
Originally built in 1963 on Oahu's iconic Gold Coast in Honolulu (the quieter, residential side of Waikiki), the newly remodeled Kaimana Beach Hotel and Hau Tree restaurant and bar debuted Feb. 1, 2021 with a classically modern yet bold new look. Owned by Hawaii-based Blacksand Capital, whose CEO, BJ Kobayashi was born and raised in Hawaii, and operated by Honolulu native Jonathan McManus's Private Label Collection, the Kaimana Beach Hotel is undoubtedly local through and through. Waikiki's only boutique property situated directly on the sand at Kaimana Beach, the 122-room hotel has been an integral part of the fabric of Waikiki for more than five decades and is a favorite spot for surfers, locals, artists, and style-minded travelers. With a soul that harkens back to the heyday of Waikiki, and a rejuvenated identity that embraces Honolulu's thriving creative community, Kaimana Beach Hotel is a perfect place for conscious global wanderers to connect with Hawaii's world-class sense of place and vibrant local community.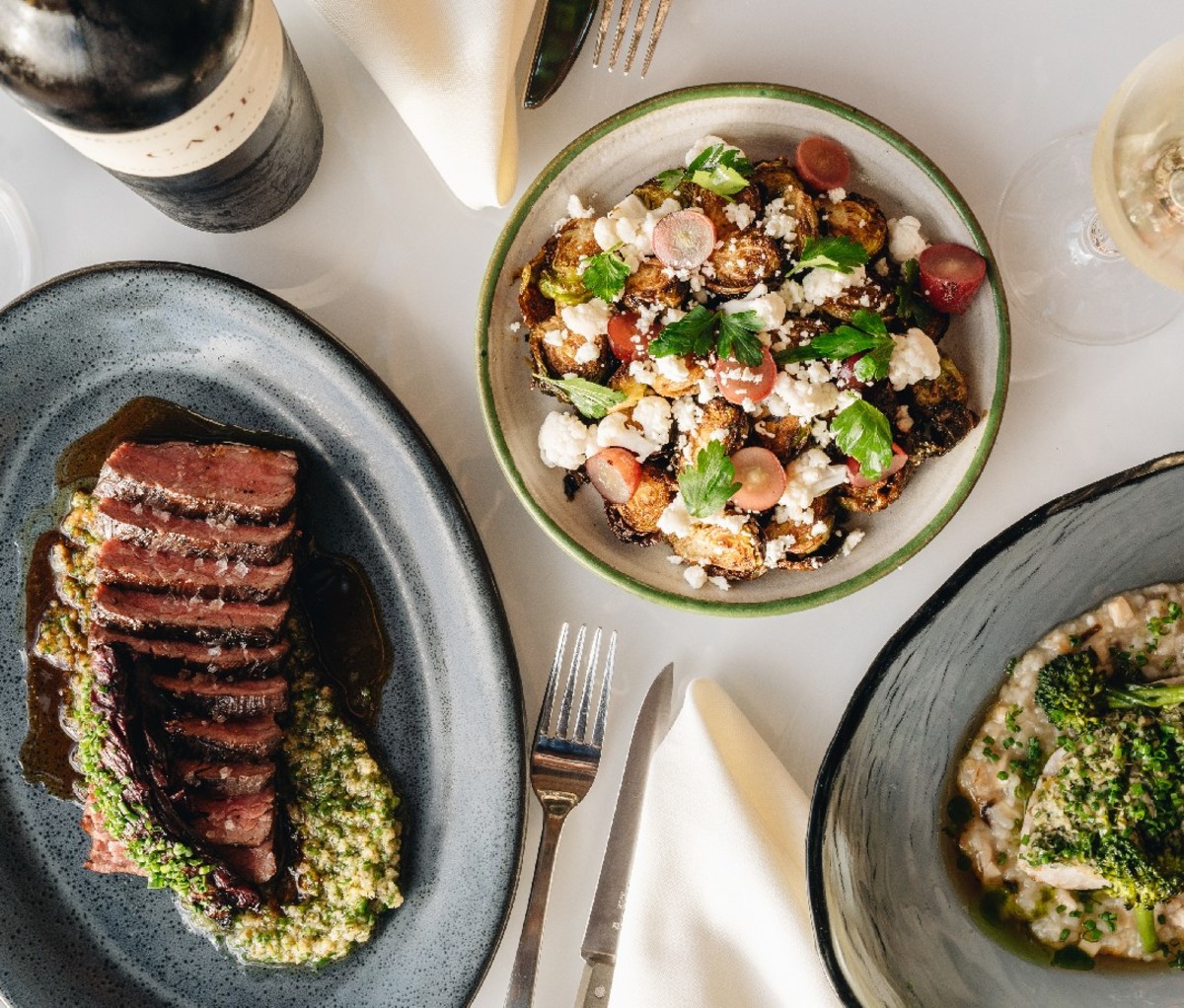 3. Hau Tree Restaurant
Even if you don't stay at the Kaimana beach Hotel, a visit to its legendary Hau Tree Restaurant is a must, especially now that it's been recently remodeled and the wall separating the dining area from the beach has been removed. Views include a sweeping panorama of Waikiki, turquoise water, wind-whipped waves, and colorful ocean sunsets. Located right on the sand, the terrace offers open-air seating, which is both relaxed and elegant, spreading out gracefully beneath the historic Hau Trees, where Robert Louis Stevenson famously sat and penned some of his most enduring tropical island-inspired poetry. Then there's the service: Attentive, caring and casual, everyone is treated like a local. Serving brunch and dinner every day, brunch has gotten the most attention, but the dinners are equally delicious. Try the baked oysters with a house-made herb butter or the popular Kurobuta pork chops with a black-garlic-honey glaze. Specialty cocktails crafted by local mixologist Jen Ackrill are worth the visit alone, especially the Buena Vista Irish Coffee made with locally sourced Kona coffee.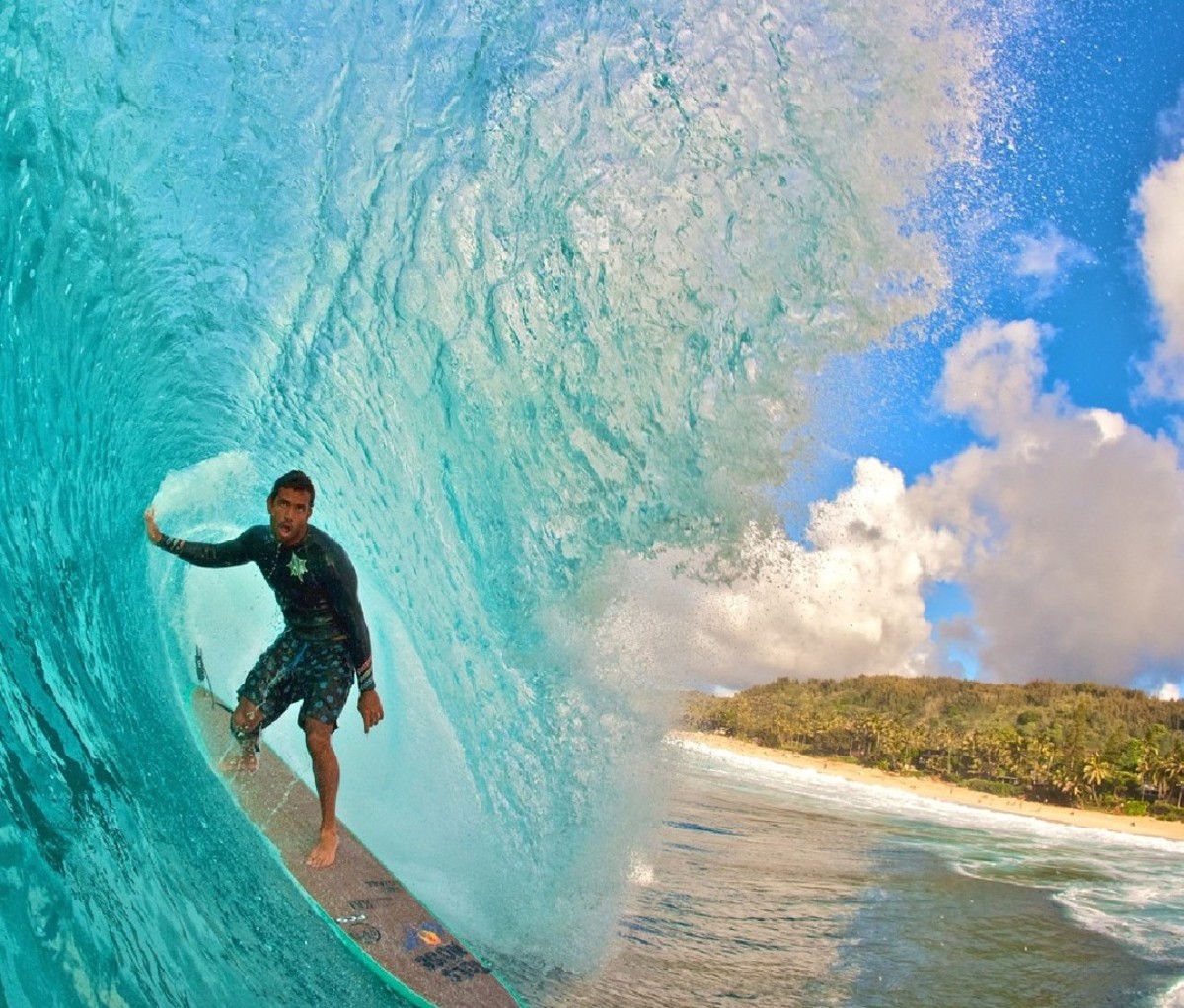 4. Kai Sallas' Pro Surf School Hawaii
Based on site at the Kaimana Beach Hotel, Kai Sallas' Pro Surf School Hawaii is locally owned and operated by professional surfer and Hawaiian native, Kai Sallas. It offers surf, stand-up paddle, and bodyboard lessons along with island-wide surf tours for all ages and skill levels. All the lessons are taught away from the dangerous crowds of Waikiki. The lessons are held at a secluded surf spot in beginner-friendly, slow-rolling waves. One of the best surfers in the world, Kai's love of surfing began early at age 12. Kai's father—one of the original Waikiki Beach Boys and surf instructors—taught him how to surf, as well as the traditional Hawaiian art of he'e nalu, a.k.a. wave sliding. There's no better way to experience Hawaii's legendary surf than with a local like Kai Sallas.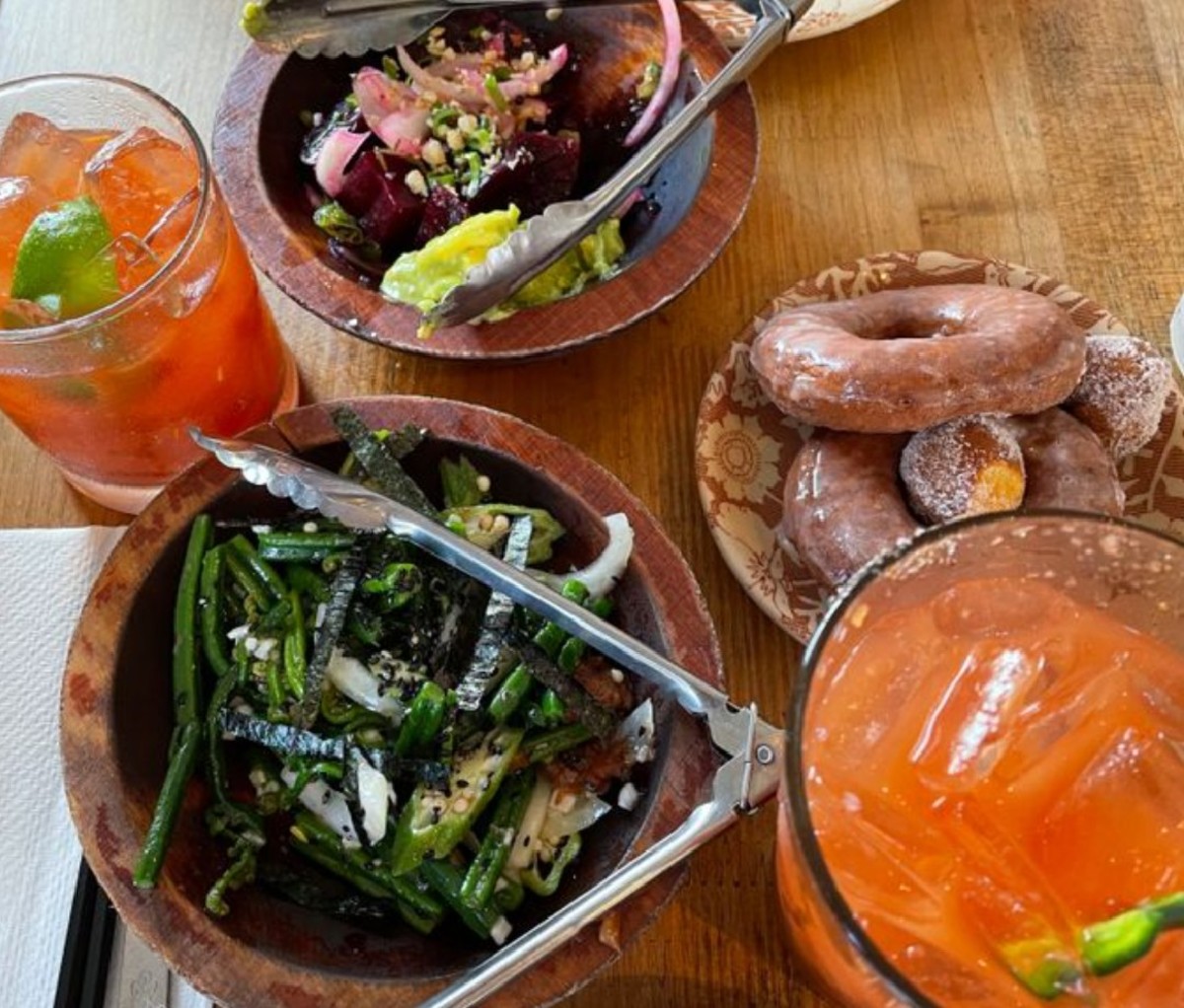 5. Mud Hen Water Restaurant
Mud Hen Water is a literal translation of the historic Honolulu road on which it's located. In Hawaiian, wai means water and alae means mud hen. Why the old street has the name Mud Hen Water is somewhat of a mystery. But the deep connection to the local land, food, farmers, and culture that owner's and local chefs Ed Kenney and Dave Caldiero provide diners is certainly no secret. The restaurant has been written up numerous times celebrating its inventive take on Hawaiian food. Kenney and Caldiero have been doing this long before farm-to-table was a culinary buzzword. They use their dishes to celebrate "real celebrities: local farmers and fishermen." The menu changes daily, depending on the catches, cuts, and yields from local suppliers. You'll find ingredients from places like Ma'O Organic farms in Wai'anae and community-supported fishery Local I'a. QR codes on the menu let you know who caught the fish on the menu that evening. And, you'll learn how Ma'O Organic farms is building resiliency and agricultural skills in the underserved native youth community. Caldiero and Kenney were the first Hawaiian restauranteurs to offer that kind of transparency on their menu. Mud Hen Water is firmly at the forefront of the recent resurgence of rich culinary tradition in the islands. It's also making sure Hawaiian food actually comes from Hawai`i.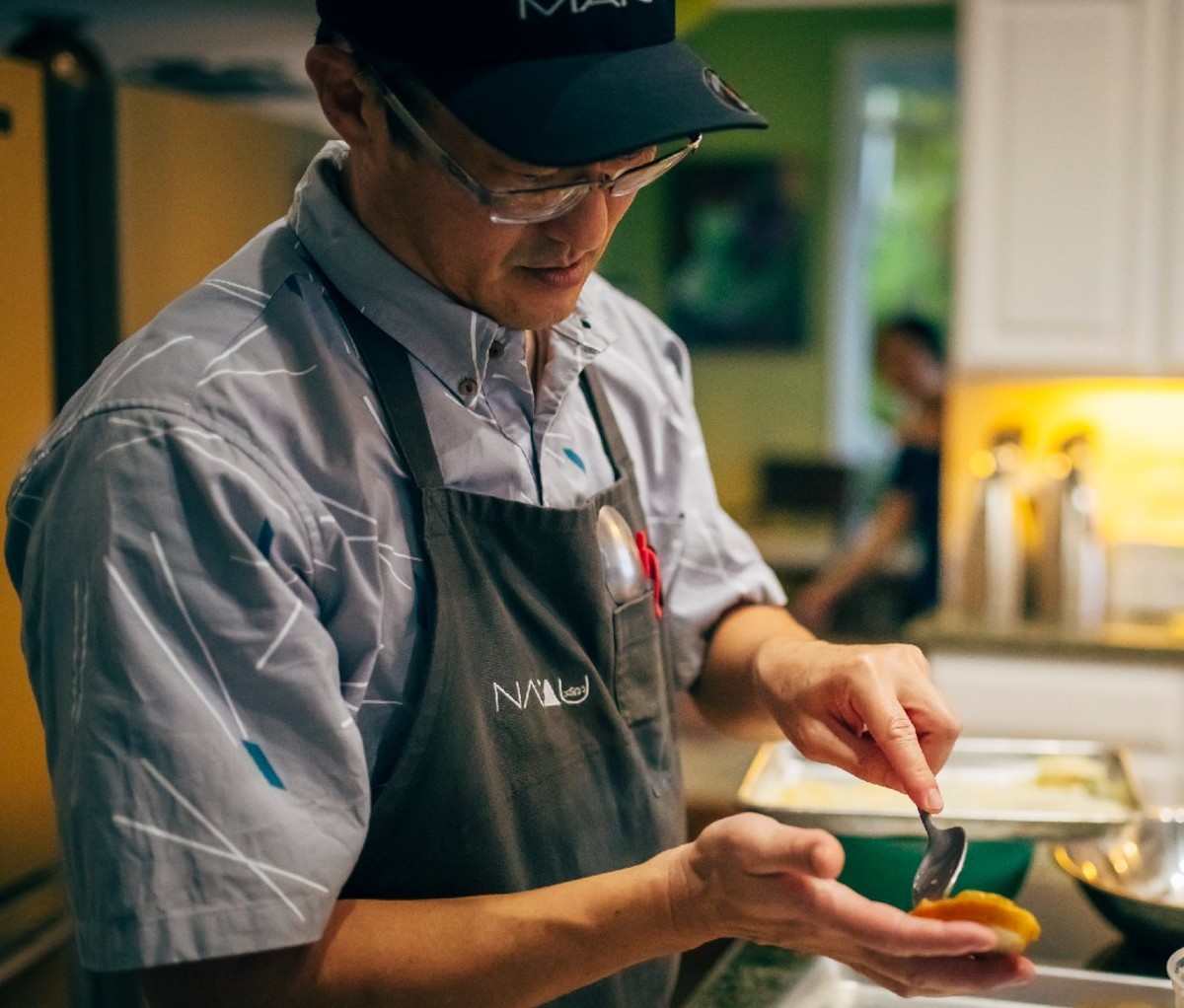 6. Na'au Restaurant
The food and dining experience offered by chef Brian Hirata's pop-up restaurant Na'au showcases "coveted, wild, and overlooked local ingredients focused on preserving Hawaii's food culture and culinary heritage, while providing guests with an authentic cultural experience." Born on the Big Island of Hawai`i, Hirata grew up hunting, fishing, farming and foraging throughout the island. "I believe when you lose a part of your heritage, you struggle to move forward thoughtfully because you don't have a good understanding of where you came from in the first place," says Hirata. "We lost this food connection, in a sense, and I want to see if we can find a way back to it—not for financial gain, but to better understand our roots and progress the local cuisine in a more conscientious fashion, while presenting a more authentic view of ourselves."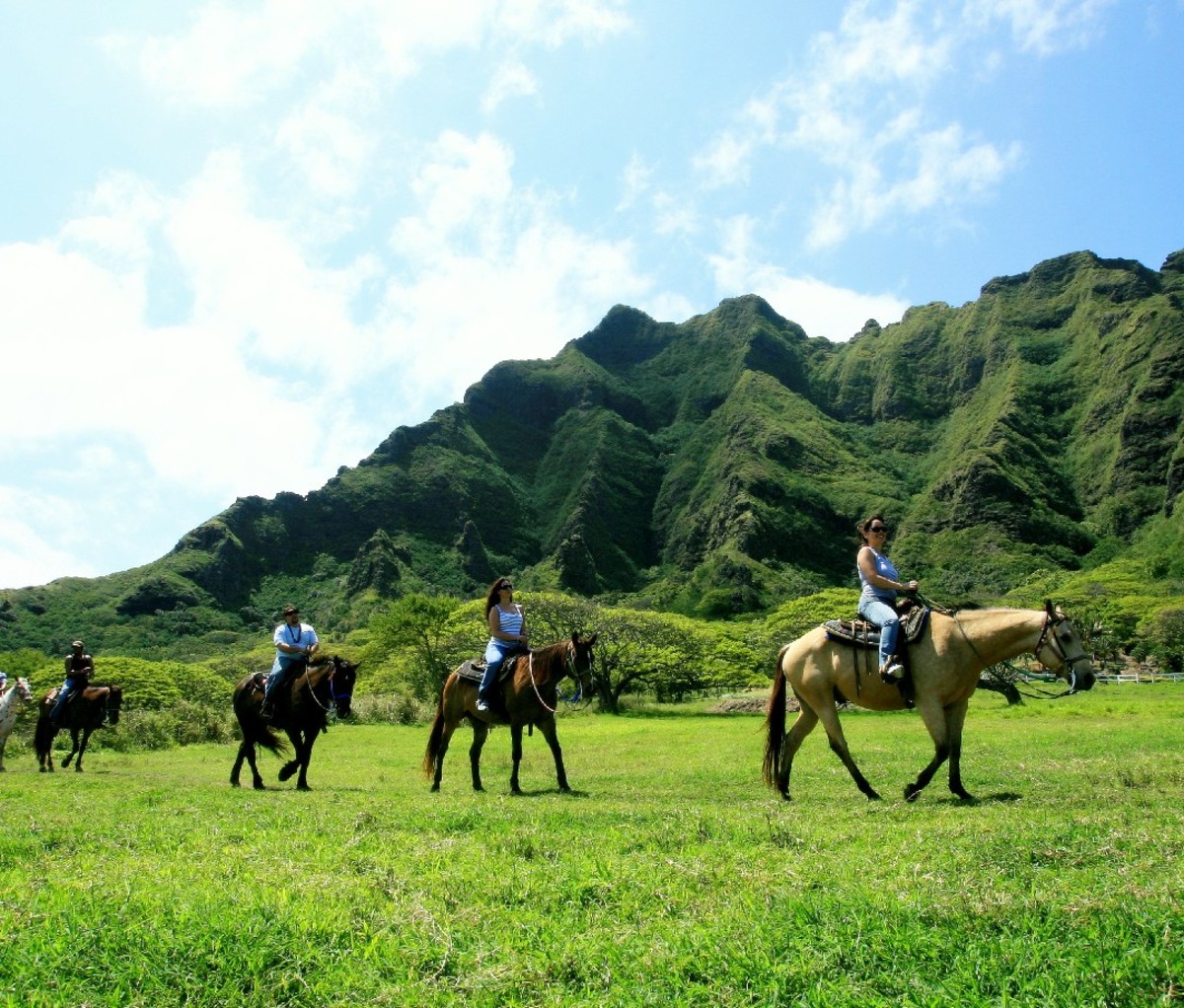 7. Adventure Tours at Kualoa Ranch
Kualoa is an incredibly beautiful and historically significant area on O'ahu's east side. The locals tell how Kualoa was once a pu'uhonua—place of refuge—and that Kanaka maoli—Hawaiian natives—would come here to seek forgiveness. The land was also home to the Makahiki, an annual event where natives trained and participated in warrior games of skill. Now, it's a 4,000-acre private nature reserve and working cattle ranch, offering a variety of guided tours on foot, e-mountain bikes, ATV Raptors, horses, jungle Jeeps, kayaks, and catamarans. Kualoa's terrain varies from waonahele—dense rainforest—to waokanaka—broad open valleys—and is a paradise for outdoor recreation and adventure. It's also just 24 miles from the busy streets and beaches of Waikiki. Infused with genuine aloha, and employing over 300 locals, a visit to Kualoa helps keep the reserve sustainable and undeveloped. It also preserves it for future generations to enjoy. If the views look familiar, that's because Kualoa has been the site of over 70 Hollywood movies since the 1950s, including Jumanji, Kong Skull Island, Jurassic Park, Godzilla, and TV shows like Hawaii Five-O, Magnum P.I., and LOST.
For access to exclusive gear videos, celebrity interviews, and more, subscribe on YouTube!