Get it
3. Misen Essential Knife Set
Looking for a chef's knife somewhere between a Japanese and European blade? Try Misen. They're made with Japanese steel (AICHI steel), and its chef's knife combines elements of both Japanese and German knives. Ideal for beginners, the 3-piece set includes a chef's knife, serrated knife, and paring knife, with the 5-piece version tacking on a Santoku knife (another general chef's knife with a more traditional Japanese blade shape) and utility knife. Considering these knives have an average rating of 4.9 stars from more than 2,000 reviews, you can feel confident these bad boys will make prepping a breeze.
[$130 for 3-piece and $200 for 5-piece; misen.com]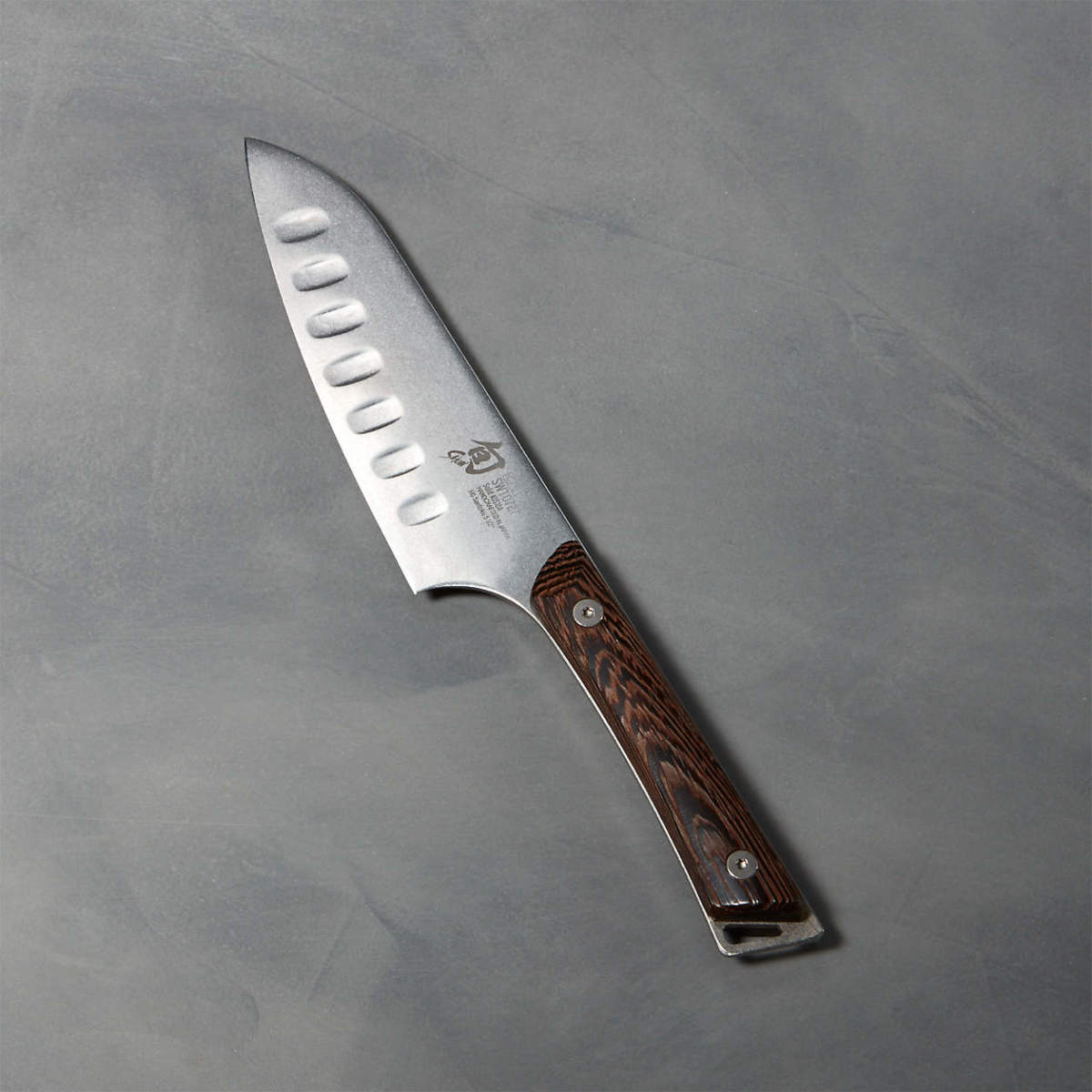 4. Shun Kanso Hollow Ground 5.5-inch Santoku
Part of Shun's Kanso Series, this knife is designed to be an easy-to-use tool in your kitchen arsenal. With incredibly tough blade steel and a long-lasting, attractive wooden handle, you'll wish you picked this up a long time ago. Also worth noting: The 5.5-inch blade has hollows to help prevent food from sticking to the blade and a stonewashed finish to keep your knife looking new by hiding scratches.
[$110; knivesshipfree.com]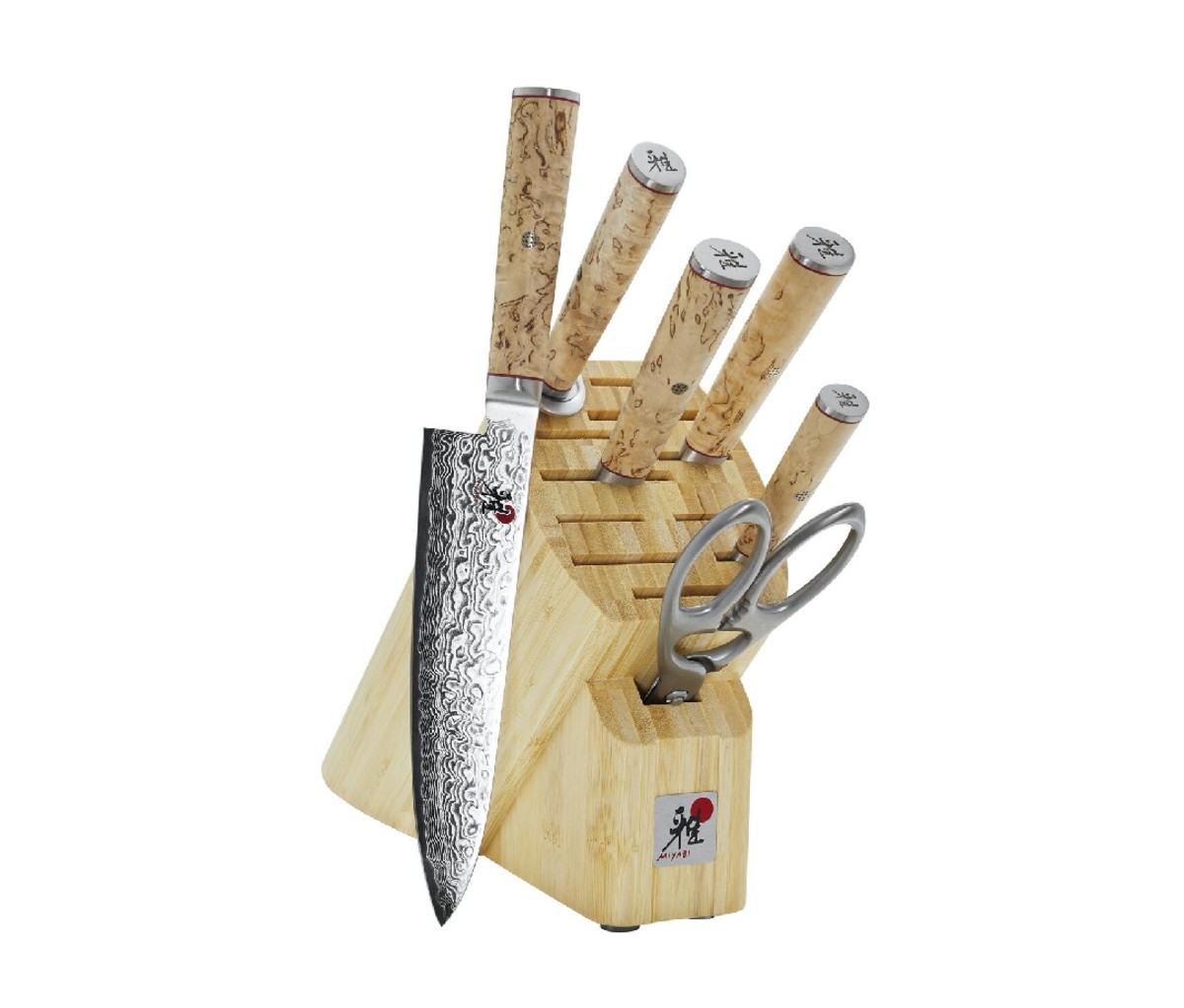 5. Miyabi Birchwood SG2 7-Piece Knife Block Set
If you're a serious home cook or willing to splurge, this top-notch set loads you up with all the major hitters you need in your kitchen cutlery lineup: a 3.5-inch paring, 7-inch Santoku, 8-inch chef's, 9-inch bread knife, stainless-steel kitchen shears, 9-inch sharpening steel, and a 12-slot bamboo block for storage. Designed with G2 micro-carbide steel—one of the hardest high-performing steels on the market,—the blades are also corrosion-resistant and hand-finished with a three-step process, featuring beautiful blade and handle designs. Made in Japan, these knives also offer a lifetime warranty.