If you've ever taken a relaxing summer siesta in a hammock, you already understand the appeal of camping in one. Hammocks offer real advantages for a solo adventurer willing to swap a tent for a comfortable sling in the trees: Fewer bugs crawl into bed, and there's no soggy ground and no poky roots. Plus, these portable shelters—that pair with rain flies and bug nets, if they're not already attached—pack smaller than most tents and set up just about anywhere there are trees.
The Basics of Hammocks
When you make camp (or head to your backyard for an outdoor snooze), keep these points in mind as you decide where and how to set up your hammock.
Hang Right: Look for trees 12 to 15 feet apart, and lash your hammock at about eye level. For maximum comfort at night (and less movement), lie diagonally, with the edge of the hammock supporting your head.
Save the Trees: Minimize tree damage by using nylon or polyester hanging straps at least an inch wide. Never use plastic zip cords or hammer anything into a tree.
Bring a Bag: It may seem attractive to sleep in a hammock without a sleeping bag on a warm night, but don't be fooled. Cool evening breezes will blow through most hammocks and you'll want the warmth of your bag—plus a sleep pad to block air from below.
Accessorize: Some hammock-specific gear will help you have the best experience. The tree-friendly ENO Helios Suspension System ($35) makes attaching your shelter easy, and the SoloPod Hammock Stand ($250) allows you to string up a hammock even when there are no trees nearby.
Ready to catch some z's? Here's what you need to start hanging out.
Hummingbird Single Hammock
If you're a backpacker, the Hummingbird Single Hammock deserves serious consideration because of its incredible strength-to-weight ratio and attractive price point. Made from high-performance materials, including certified parachute fabric and ultra-strong spectra cord, it weighs only 5.2 ounces but can safely hold 300 pounds.
[$65; hummingbirdhammocks.com]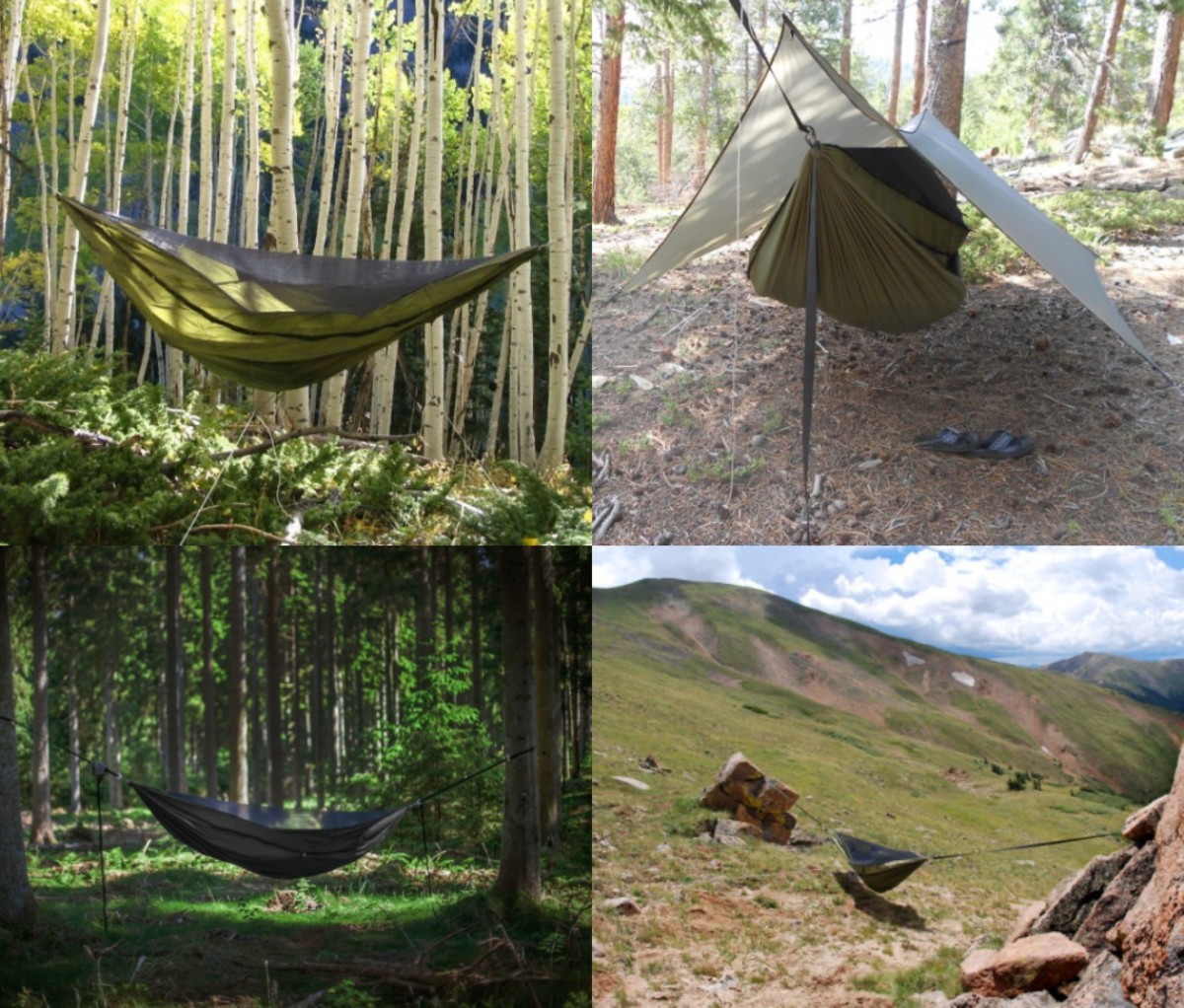 Warbonnet Outdoors Original Blackbird
The Original Blackbird is designed to eliminate two of the biggest gripes with hammocks: airborne bugs and sore backs. Its unique asymmetrical design and comfortable-yet-strong fabric allows you to move around and find the sweet spot, while the integrated bug net and unique "indoor" storage shelf come in handy during particularly buggy backcountry adventures. It comes with a several different suspension options, too.
[From $155; warbonnetoutdoors.com]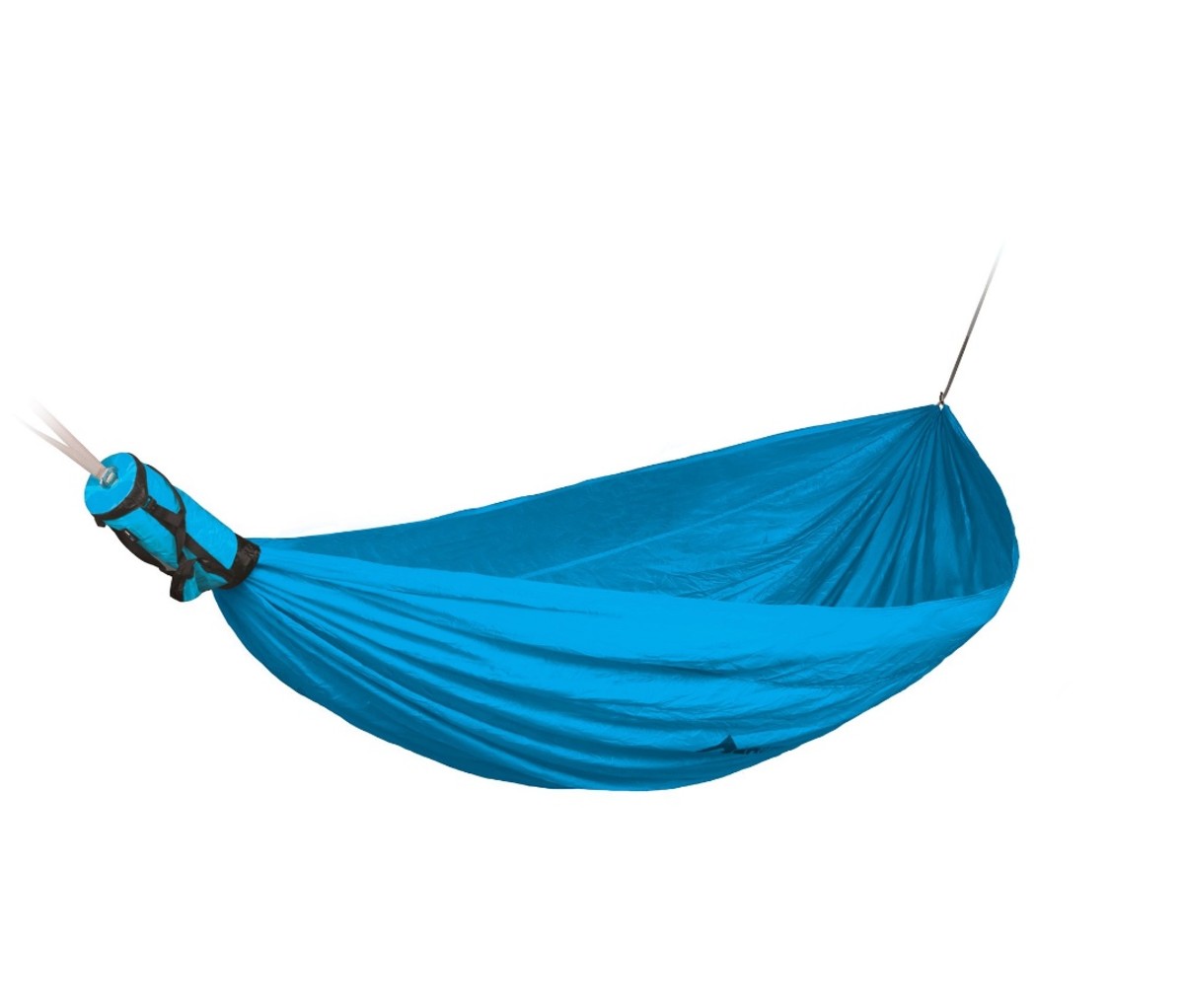 Sea to Summit Pro Double Hammock Set
Affordable and functional, this double hammock's ultra-strong Cordura Nylon fabric and durable suspension straps will easily support two people (it has a 400 pound limit). Setup is easy and storage is a cinch, too: The hammock weighs less than 24 ounces and it packs down into a four-by-six-inch bag.
[$90; seatosummitusa.com]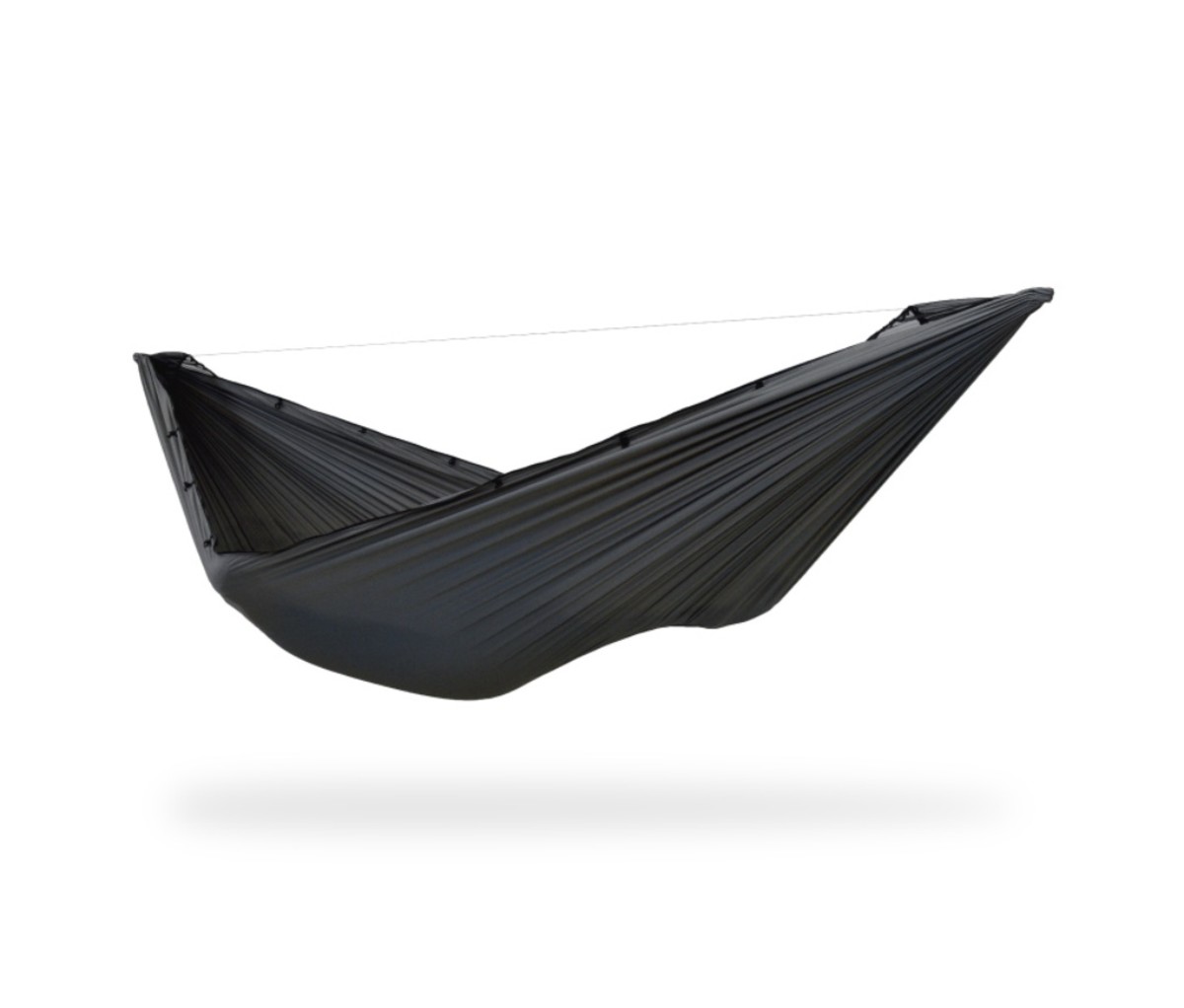 Dutchware Chameleon Hammock Complete
The Dutchware Chameleon allows you to customize your hammock and get the exact features you want. You'll have multiple options when choosing the type of fabric, bug netting, and suspension straps, and it comes with additional add-on components that can be swapped out based on the conditions you'll face.
[From $130; dutchwaregear.com]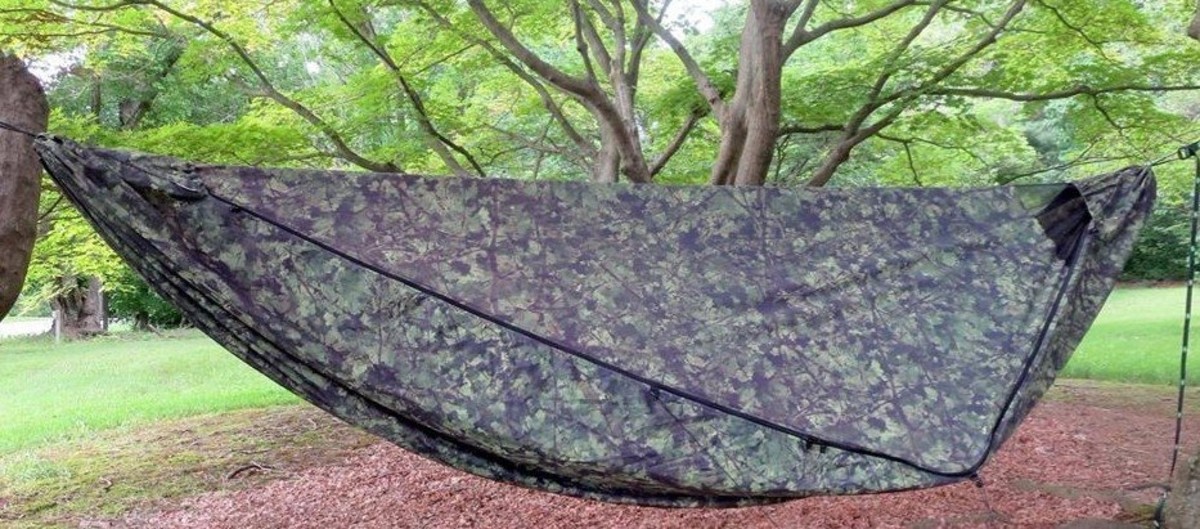 Dream Hammock Sparrow
Like Chameleon above, Dream Hammock's Sparrow is highly customizable. The company lets you fine-tune your hammock with over dozen options ranging from lay direction to fabric type and color. No matter how you option yours, however, each one comes standard with a bug net, ridgeline (for hanging a bug net), and stuff sack for easy toting.
[From $185; dreamhammock.com]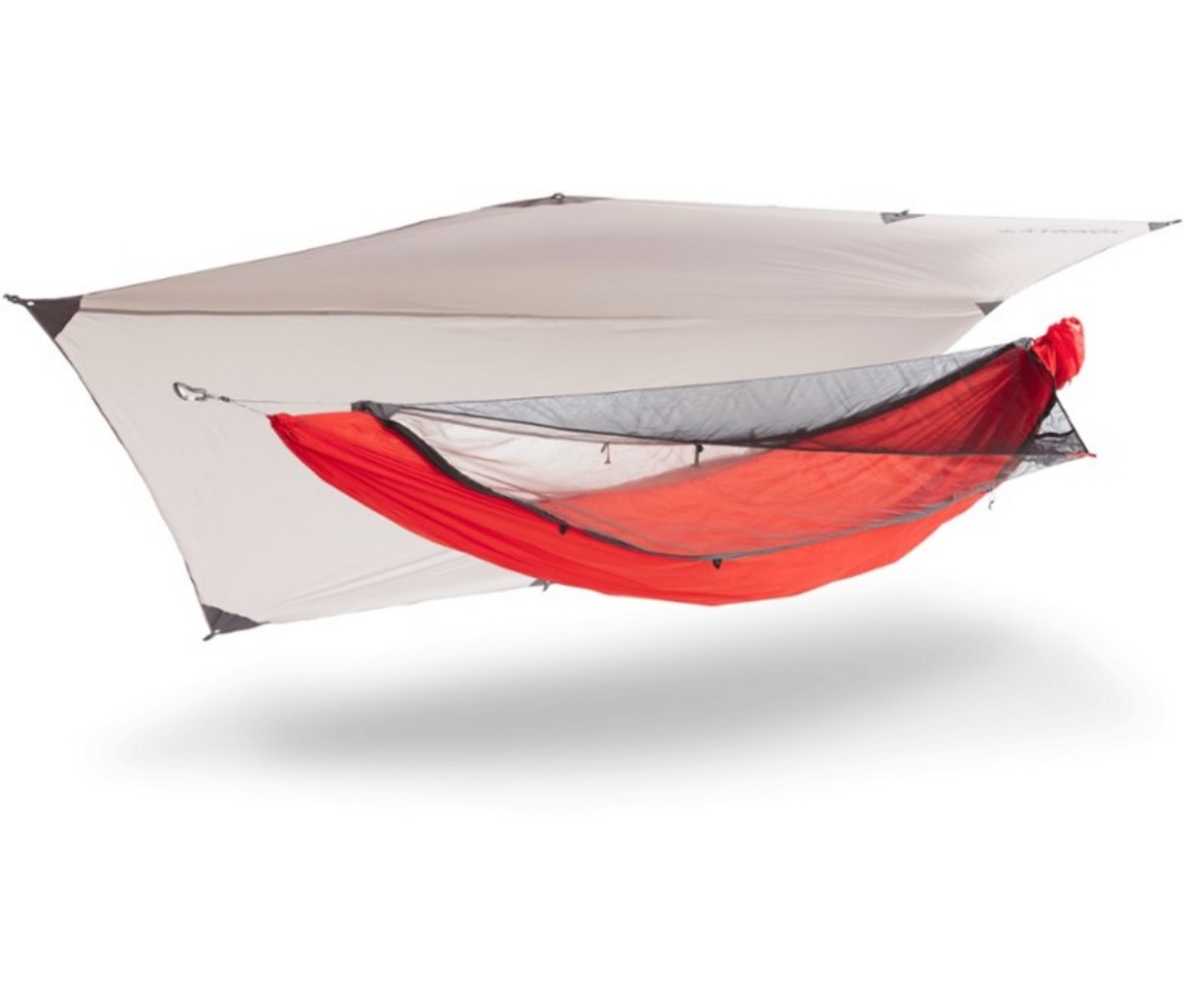 Kammok Mantis Ultralight All-in-One Hammock Tent
If you want the complete package (and don't want to bother with customization or buying add-ons) the Kammok Mantis is your answer. The comfortable and ultralight ripstop nylon fabric can hold 300 pounds, while the included mesh canopy and rain fly will keep you protected from weather and bugs alike.
[$269; rei.com]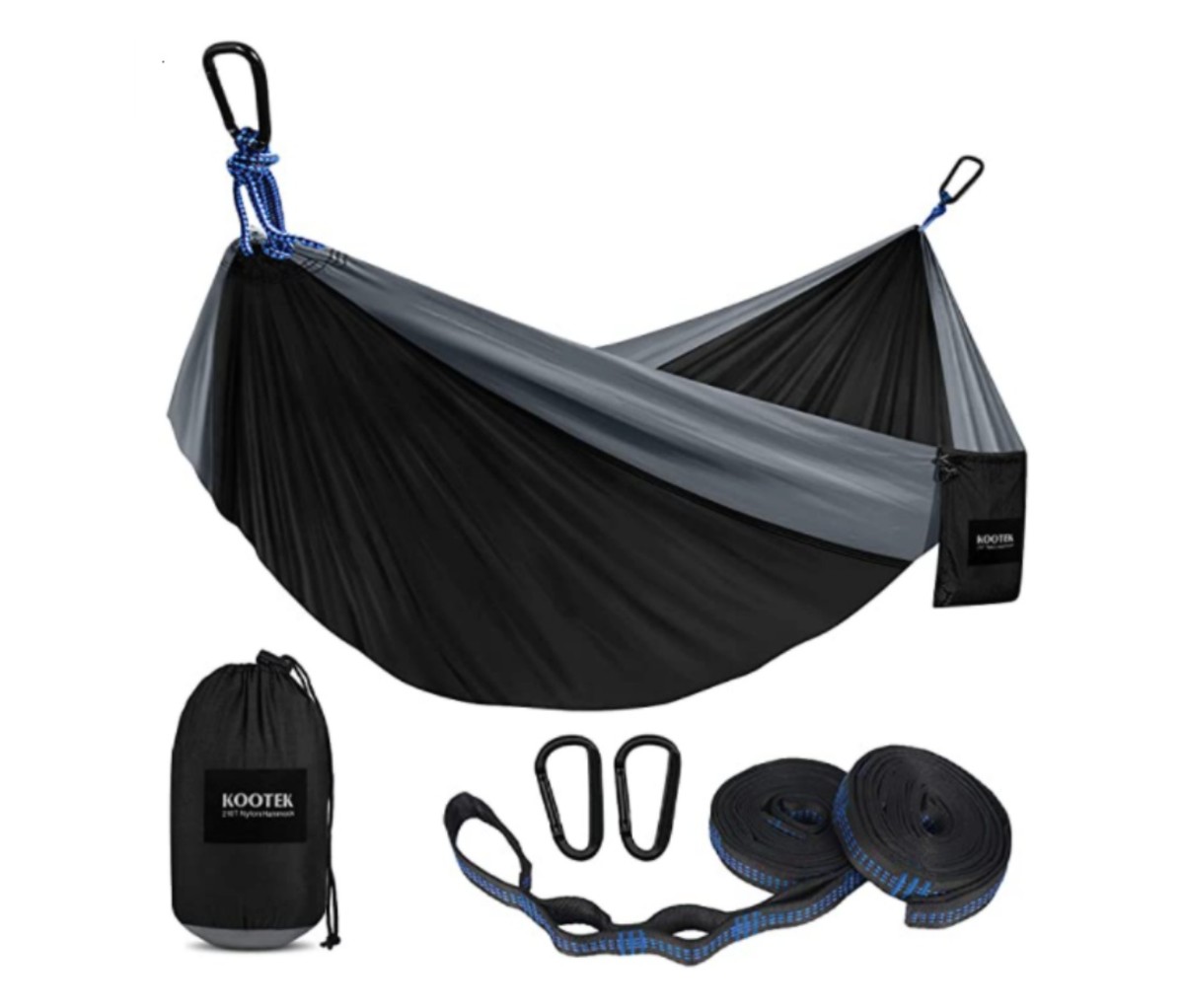 Kootek Camping Hammock
This budget hammock won't hurt your wallet, but it still offers a comfortable sleeping experience and easy setup. Its durable nylon parachute fabric can hold up to 500 pounds, the 10-foot-long suspension straps with daisy chain loops offer plenty of attachment options, and the built-in storage bag provides an accessible place to stash valuables while you sleep.
[$33; amazon.com]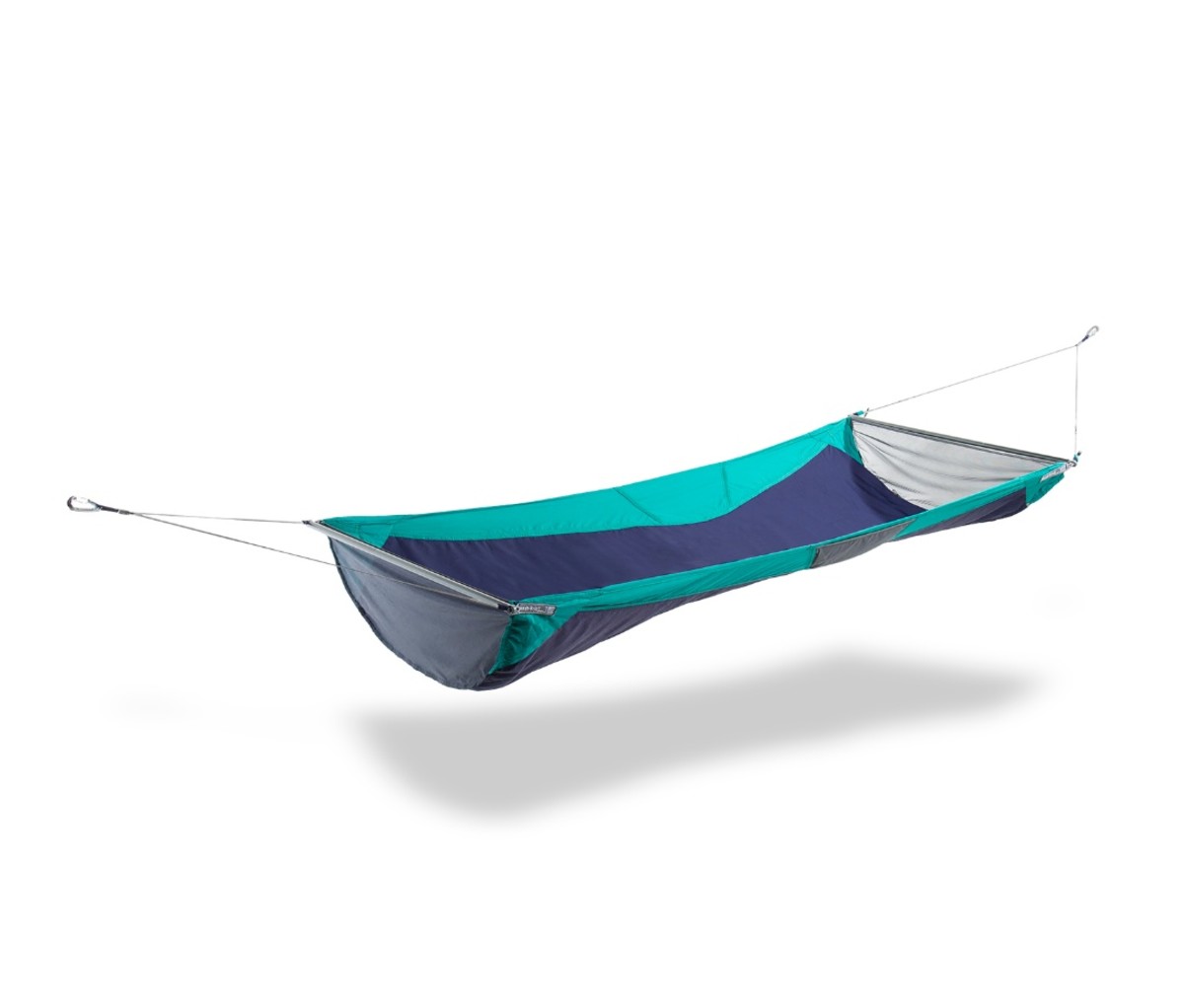 ENO SkyLoft Hammock
Put simply, the SkyLoft offers maximum comfort. The aluminum spreader bars at either end open up the hammock space and eliminate that cramped "taco" effect that plagues other models, while its stuff sack doubles as a comfy pillow. It also comes with a unique toggle system that allows you to switch between a reclined position for relaxing and a flat position for sleeping.
[$130; eaglesnestoutfittersinc.com]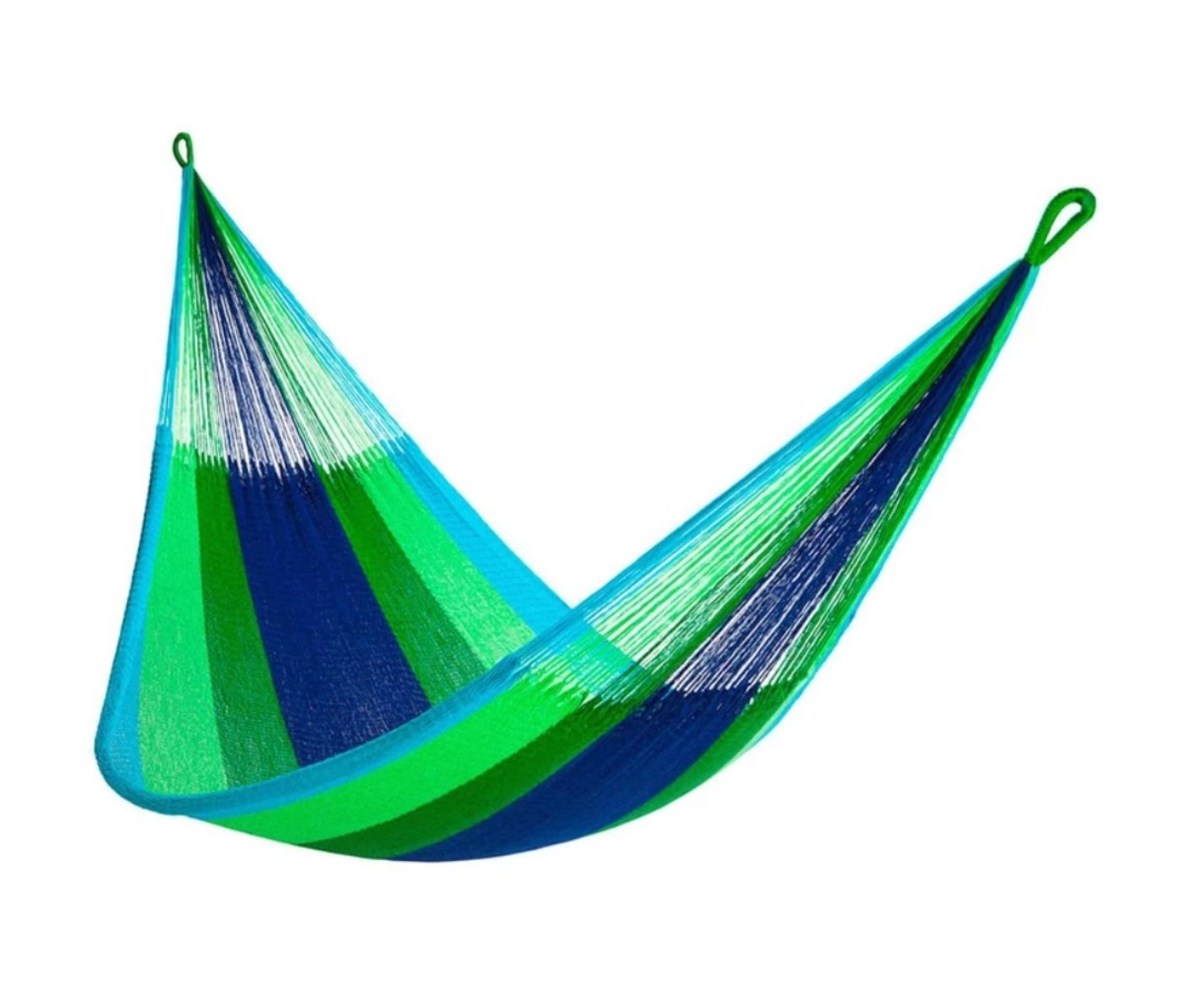 Yellow Leaf Signature Family Hammock
The Yellow Leaf Signature Family Hammock is the ultimate pick for group lounging. These colorful hand-woven hammocks are comfortable and weatherproof, and they can hold up to 550 pounds. Yellow Leaf also sells several hanger systems to accommodate any setup, indoors or out.
[$300; yellowleafhammocks.com]
For access to exclusive gear videos, celebrity interviews, and more, subscribe on YouTube!